EPA Required Water Service Line Inventory
Mandatory Service Line Inventory
All water systems, including Park City Water, are required by the EPA and Utah Division of Drinking Water to provide a full inventory of all water service lines. Based on our records, Park City is largely confident that we do not have lead service lines. However, we are required to verify this information by October 2024. This is where we need YOU!

How To Identify Your Service Line
Step 1: Locate where your service line enters your home. This is normally located at the lowest level of your home or business visible from a crawlspace or in a utility room. The test area described below, is the most representative portion of the service line that is used to verify material.
Step 2: Identify the test area. Find the water shut off valve and/or pressure reducer valve (PRV). The test area is located between the shut off valve to the floor or exterior wall. The PRV is normally located after the shut off valve.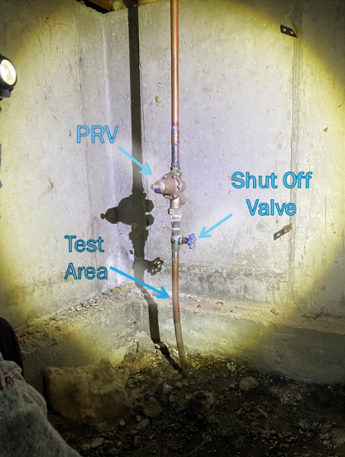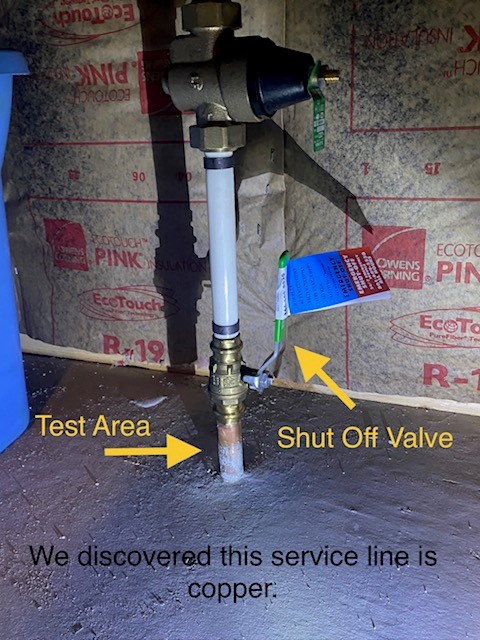 Step 3: The material type can be identified through a visual inspection, a scratch test, or magnet test. In some situations, the pipe can clearly be identified as plastic or copper. In other situations, due to corrosion the pipe needs to be scratched to reveal either a copper penny color, or silver color. If it is a silver color, the only way to distinguish between galvanized or lead is a magnet test, magnets will stick to galvanized but will not stick to lead.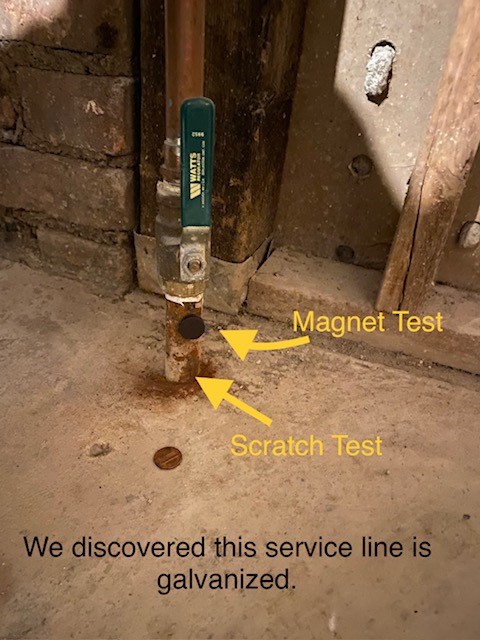 Step 4: Take a picture of your test area, then submit your findings through the survey link.
The survey should take around 15 minutes to complete. If you are unable to locate and/or identify your service line, please reach out to us via email: servicelineinventory@parkcity.org or by calling us at 435-615-5335.
Because of the number of homes in Park City, we are currently prioritizing inventory of homes built prior to the 1989 lead ban. While we are still interested in collecting service line material of homes built after 1989 for regulations in the future and making the most robust inventory possible, we must prioritize these homes when customers request additional support from our staff.
Resources
Identifying Service Line Material
AWWA – "Let's get the Lead Out!"