PARK CITY STORMWATER
The Park City stormwater system consists of gutters, grates, storm inlets, pipes, culverts, and detention and retention ponds. Much of our snowmelt and rain water is collected within our drainage system and delivered to natural streams or percolate into the aquifer. The storm drain system is in place match pre and post-development drainage conditions, preventing flooding and property damage throughout the city. This system includes 39 miles of piping, 31 miles of earthen channels, and over 1,600 inlet boxes.
As part of the Clean Water Act, Park City is mandated to mitigate the pollutants from storm drain runoff and snowmelt that can contribute to our watershed. In July of 2016, the City began implementing practices to meet state regulations of the Municipal Separate Storm Sewer System (MS4) permit. There are six Minimum Control Measures required by the Utah State Division of Water Quality to implement the MS4 Permit. Once fully implemented, the City and local contractors will face audits and possible fines if permit regulations are not met.
What is Stormwater and why should I care?
Pollution from stormwater runoff is a concern, especially in urban and sub-urban areas. Rainwater washing across streets and sidewalks can pick up sedimentation from construction sites, spilled oil, detergents, solvents, de-icing salt, pesticides, fertilizer, and bacteria from pet waste.
Park City's storm drains do not channel water to a regional wastewater treatment facility. Our stormwater drains into the Silver and McLeod Creeks, before making its way to the Weber River and eventually the Great Salt Lake.
In areas without proper maintenance, most surface pollutants are collected during the first rainfall of "first-flush" in any storm or snowmelt event. This is the period when the majority of pollutants are picked up by flow across lawns, parking lots, and roadways. The runoff is then carried, untreated, into water ways or percolates into our aquifer. These pollutants can increase algae content, reduce aquatic life, and require additional costly treatment to make the water safe for downstream water systems.
It becomes the duty of every resident, developer, contractor, builder, business owner, vacationer, and municipal employee to minimize stormwater pollution impact within Park City.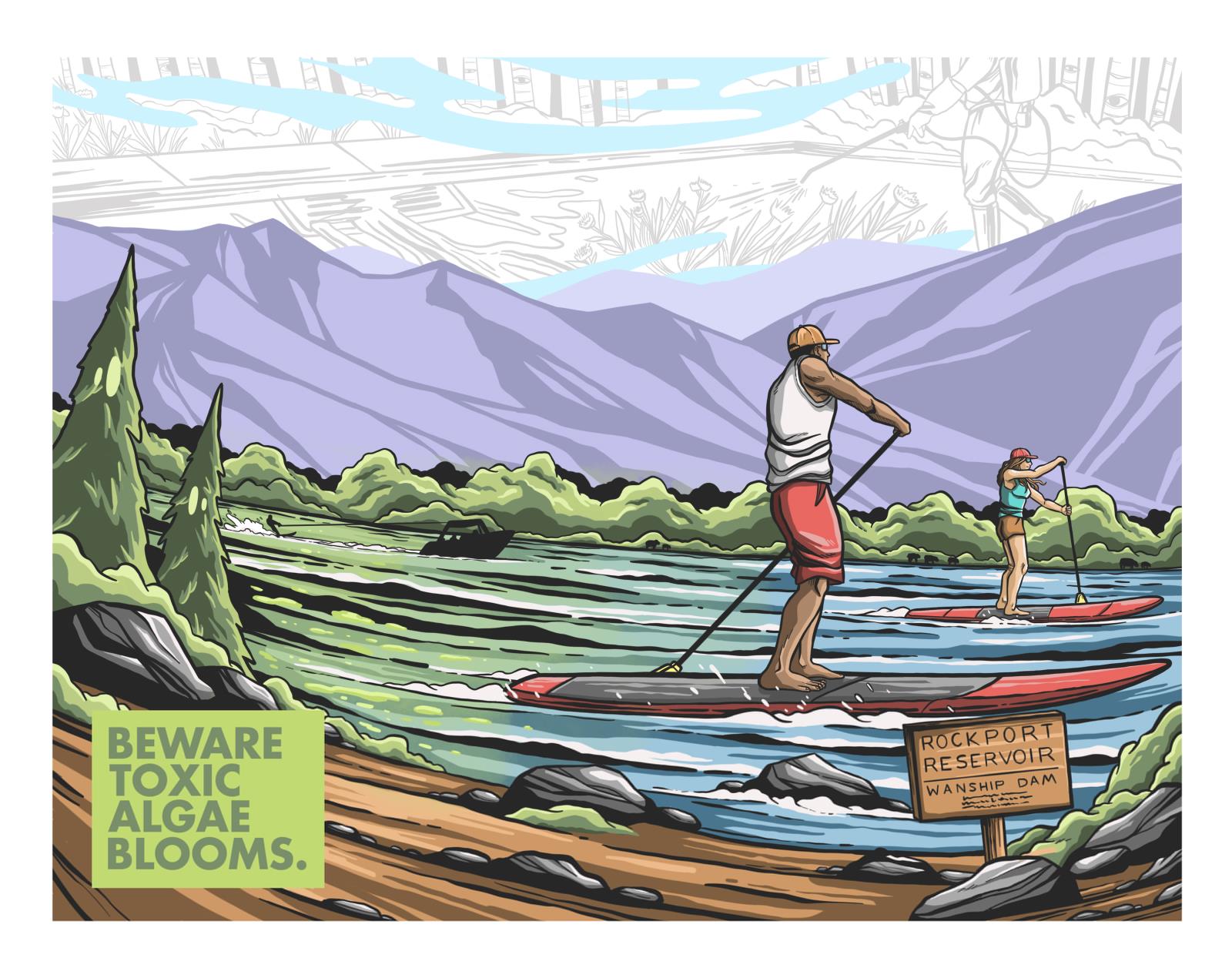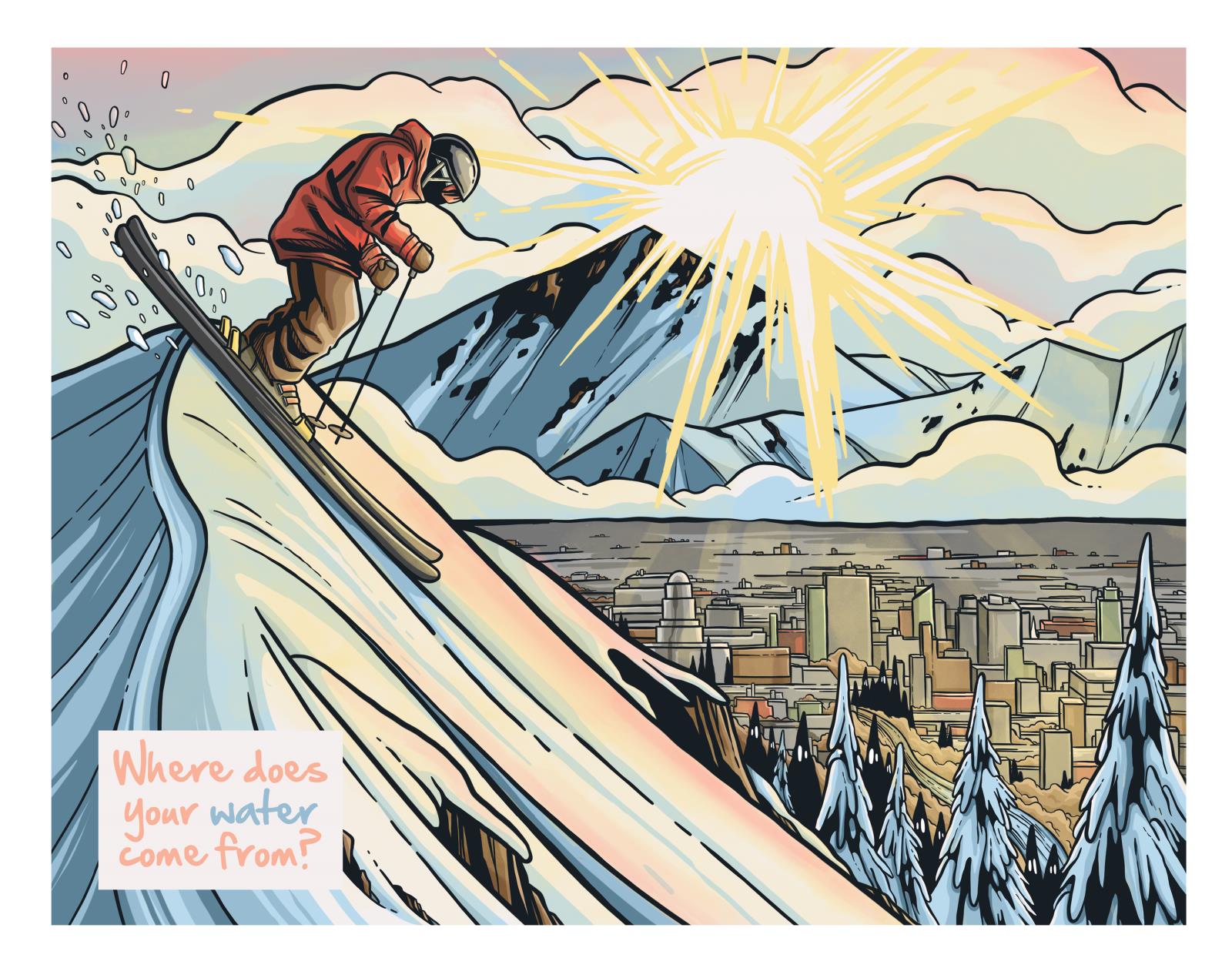 What is the Stormwater Utility fee on my bill?
The utility fee pays for the expansion of the City's current stormwater system (storm drains), maintenance costs (repairing/replacing stormwater mains, street sweeping, inspection and cleaning of stormwater inlets, etc.) and preventing and correcting stormwater runoff problems in the Park City area.
What if I disagree with my ESU designation?
Stormwater charges within City limits are based on the amount of impervious surface area of a property. Impervious surfaces include all hard surfaces such as rooftops, driveways, parking lots, patios, and other concrete or paved surfaces that do not permit surface water to be absorbed. These surface areas make up your Equivalent Stormwater Unit or ESU.
Any customer who disagrees with their ESU determination for his or her property may apply to the Public Utilities Director for a recalculation. The request must be received on a form provided by the City and must be filed in writing with the Public Utilities Director no later than 30 days after receipt of the most recent billing. The Public Utilities Director or designee shall review the request and basis for user charges and may approve an adjustment to the fee.
Single-Family Residential properties may request an individual review of their property. A written request shall result in reviewing aerial imagery of the requested property. The actual impervious surface area will be calculated, and the result will be rounded up to the nearest whole ESU.
Multi-Family Residential Properties may request an individual review of their property. A written request shall result in reviewing aerial imagery of the requested property. The actual impervious surface area will be calculated, and the result will be rounded up to the nearest whole ESU.
Commercial Properties may request a copy of their individual ESU determination, and may provide comment on the accuracy of said determination. Adjustments may be made in consultation with the Public Utilities Director. Commercial properties shall be billed by rounding up the impervious surface area to the nearest whole ESU.
Undeveloped parcels shall have no charges assessed.
If your application for a reduction is approved, you will be eligible for a credit applied to all charges from the time of the request. Reductions granted by the City will continue until the property is further developed or until the City determines the property no longer qualifies for the reduction.
Stormwater is generated by rain events, snow melt, and constant seeps and springs throughout town. Stormwater runoff can cause flooding, drainage system malfunctions, adverse impacts to local waterways, and water quality problems. It picks up pollutants and debris from streets, parking lots, yards, gravel parking areas, and other surfaces, that can end up in local water ways flowing to McLeod Creek, Silver Creek, and eventually into the Weber River.
What is a stormwater system?
A stormwater system is designed to drain stormwater from impervious surfaces such as paved streets, parking lots, driveways, sidewalks, and roofs. In large rain events, a stormwater system will drain excess stormwater from all surfaces to mitigate the chance of flooding and property damage.
Do we have a stormwater system now?
Park City Public Utilities currently operates a basic stormwater system with a limited budget. This existing system has been patched together over decades and was created primarily to prevent flooding and damage to property and infrastructure.
What do I do with Household Hazardous Waste?
Please do not dispose of anything in the storm drain. Park City's Recycle Utah accepts many materials for recycling. Visit their website at www.recycleutah.org
For information on the Summit County Landfill and the disposal of Household Hazardous Waste visit their website at summitcounty.org
What do I do if my gutter is backed up and not flowing?
The problem could be a result of several things, please try to keep your gutters clean and free from debris. The City attempts to sweep your street once per month during the summer months. Everything we can remove from the gutter before it gets washed into our system will help keep our streams clean. Please do your part to ensure clean free flowing gutters.
If your gutter becomes obstructed and you are unable to clear it, please call 435-615-5307.
For after hour emergencies call Park City Police Dispatch at 435-615-3600.
Can I install a steel plate in my gutter?
The City discourages use of metal plates in the gutter as they will become problematic with the flow of water and snow removal. Please avoid using them.
Stormwater Pollution Prevention Resources
Pool and Hot Tub Discharge:
Water from swimming pools and hot tubs contains high levels of chlorine, bromine and other chemicals that can harm the environment when drained improperly. Chlorinated water can percolate down through the soil, inhibit plant growth, and contaminate groundwater. It could also enter storm drains and ultimately discharge to surface waters (rivers, lakes, streams, ponds, etc.) where it can harm aquatic life.
Restaurants and Businesses in Park City:
Grease and oils can clog pipes and pollute our water. Make sure grease is thrown away in used oil containers and grease traps or recycled, and all food waste goes into trash cans or containers with tops.
Keep outdoor waste containers away from drains, and make sure they are emptied or collected regularly to avoid overflows and have a lid tightly secured.
If you spill oil or grease outside, soak it up with absorbent materials. Sweep up trash and food scraps, then dispose in a garbage can.
Review Food Service and Stormwater Handout