In March, we were sad to say goodbye to staff members Laura Kuhrmeyer and Elizabeth Jackson, but we wish them the best in their next chapter. We are excited to welcome Planners Aiden Lillie, Browne Sebright, and Spencer Cawley to the Team!
To contact planning, please call 435-615-5061 or email planning@parkcity.org.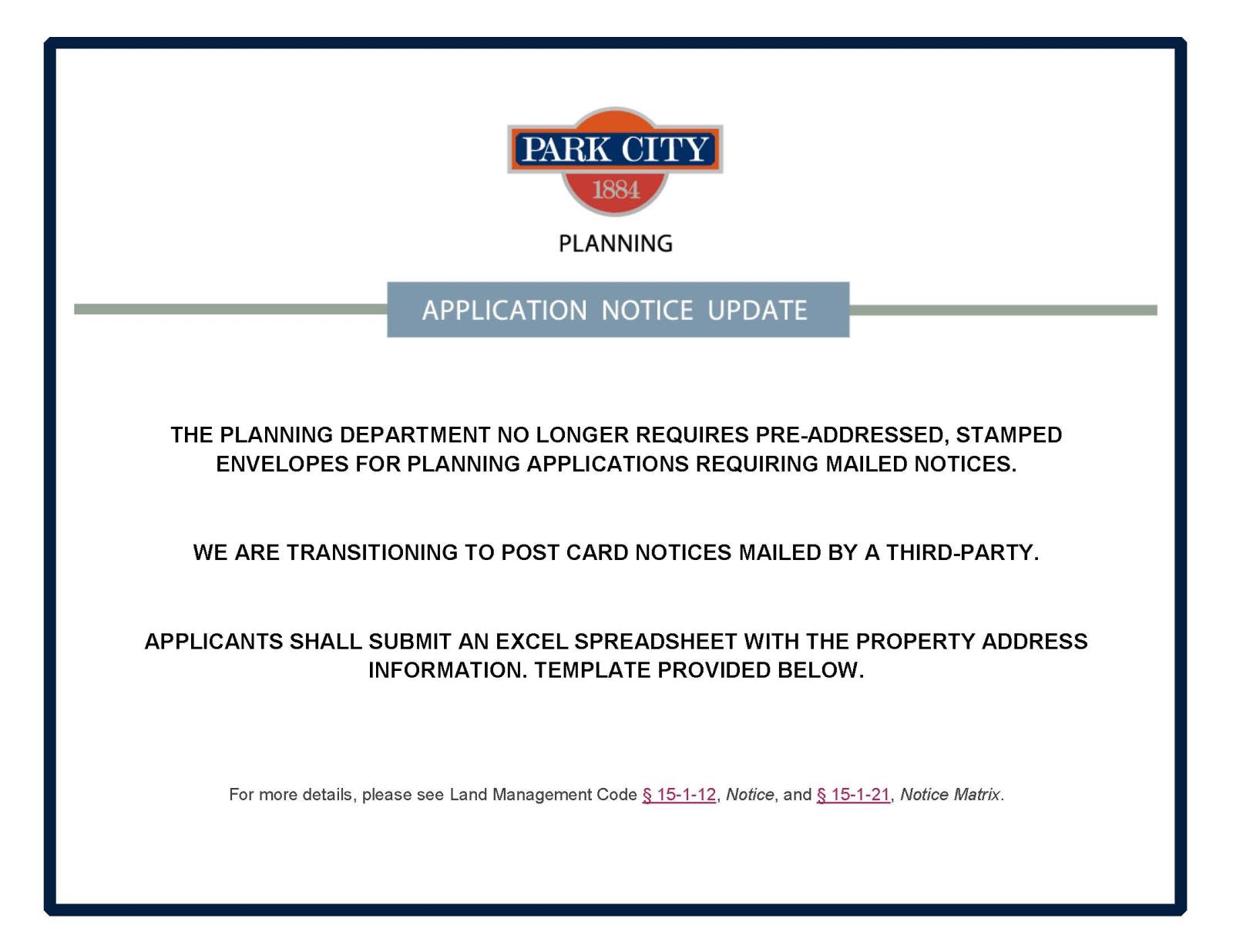 Noticing template here.
Quick Map Links:
Zoning Map
Nightly Rental Map
Sign up for e-notifications or change your preferences