Planning Application Reviews Will Be Delayed Through April. We Appreciate Your Patience!
In March, we were sad to say goodbye to staff members Laura Kuhrmeyer and Elizabeth Jackson, but we wish them the best in their next chapter. We are excited to welcome Planners Aiden Lillie and Spencer Cawley to the Team! Please visit our bio page [TO COME] to meet our team.
During the month of April, we will be streamlining the planning review process. While we revamp our internal review process and bring new staff on board, we ask for your patience. Some applications may experience delays. We expect to implement the internal process improvements by May and we hope you will find the planning process efficient and easier to navigate.
As always, we welcome your input.
For more information, please call 435-615-5061 or email planning@parkcity.org.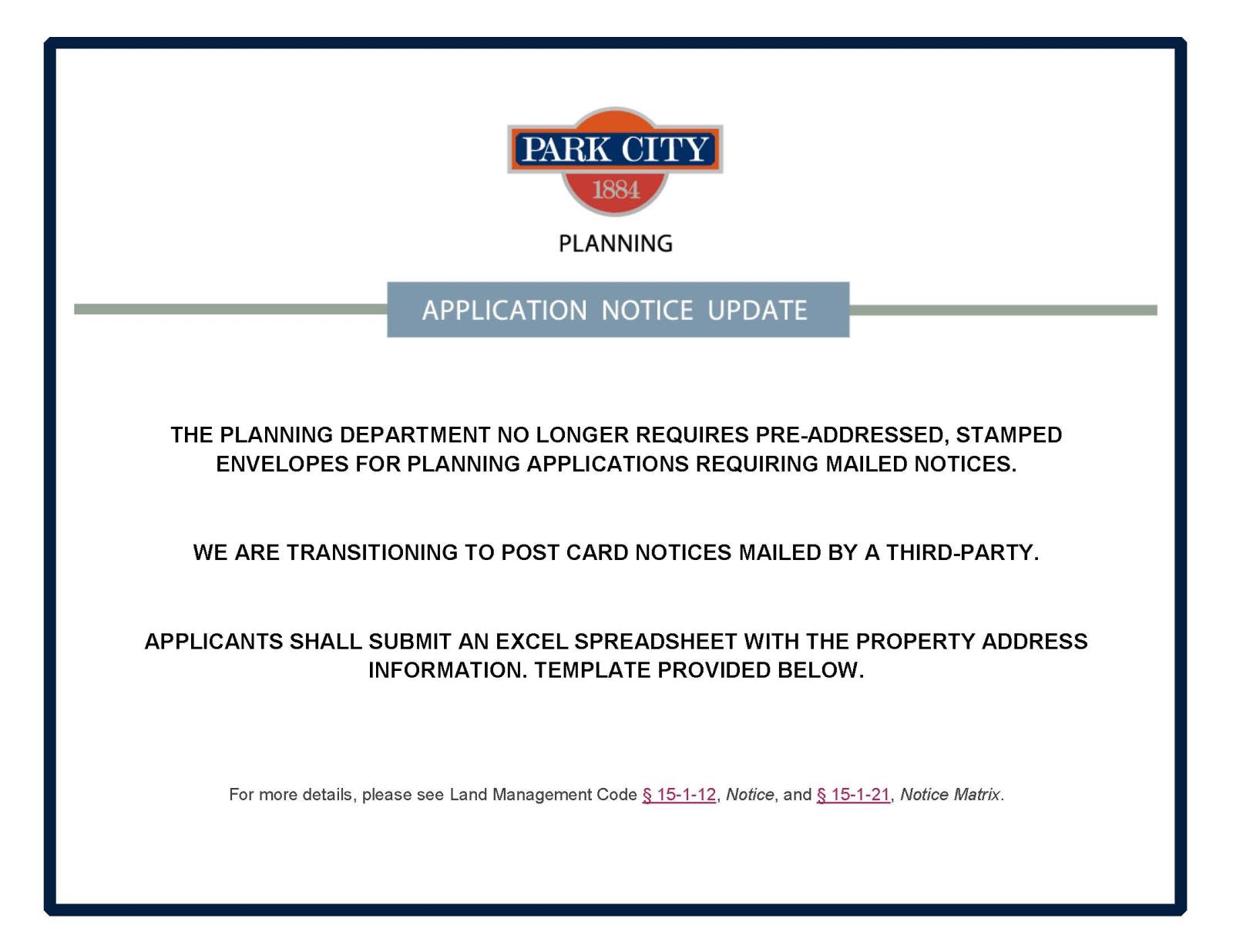 Noticing template here.
Quick Map Links:
Zoning Map
Nightly Rental Map
Sign up for e-notifications or change your preferences