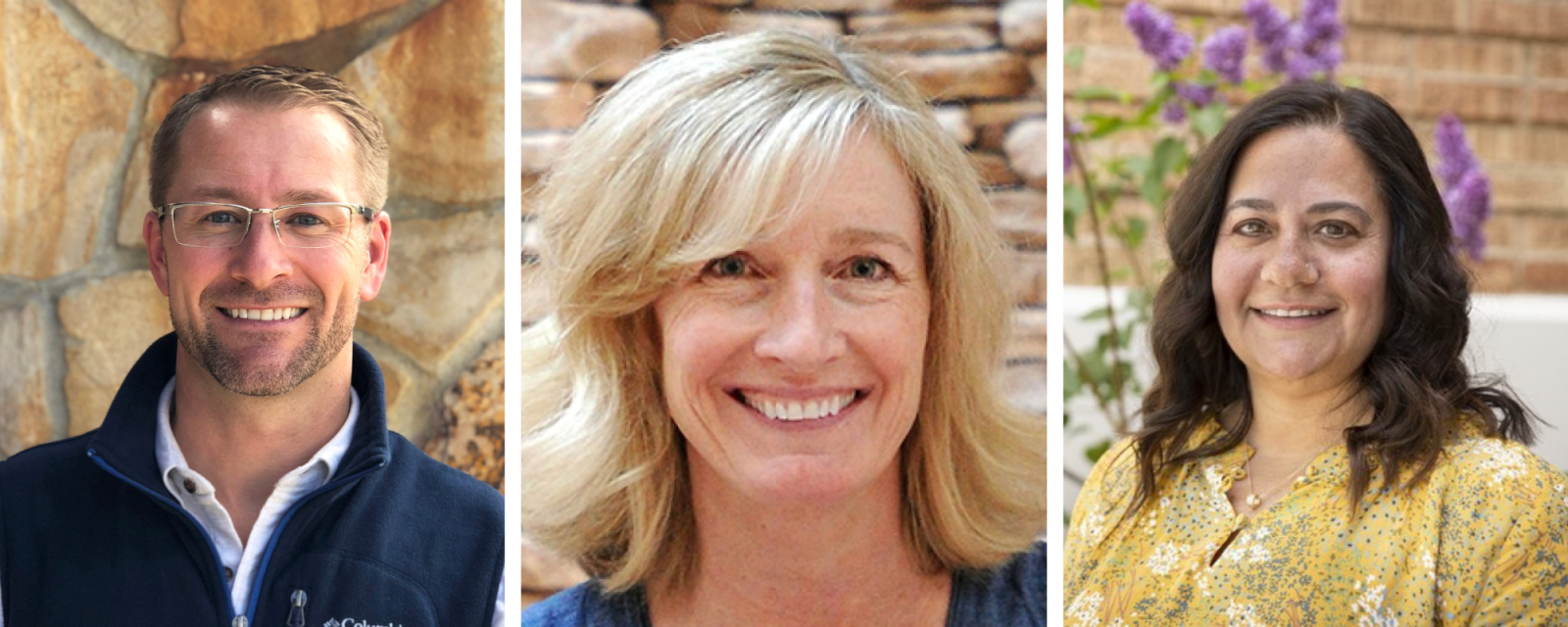 Matt Dias, City Manager
City Council | Legislature | Intergovernmental | Leadership Park City | Executive | Budget | Public Safety | Public Works | Streets | Public Utilities | Recreation | Ice | Library | Golf | Economic Development
Matt Dias became the City Manager of Park City Municipal in December 2019, after 6 years as the Deputy City Manager. Matt brings over 15 years of public and private sector experience, including a background in public financial management, legislative affairs, and transportation. As City Manager, Matt oversees the day-to-day management and operation of all Park City Municipal departments and public services, capital projects and special events. As the Deputy, Matt led the City's legislative team, organized the Park City trademark discussions, and helped broker the final round of negotiations for the Treasure Hill open space acquisition.
Prior to Park City, Matt spent almost a decade working in Washington, D.C. serving two different members of Congress, managing campaigns, and working as a Financial Analyst for the U.S. Bureau of Labor Statistics. Matt began his career in local government as the Budget Director in Somerville, Massachusetts, and subsequently held several senior level positions before leaving for Park City.
A native of Newton, Massachusetts, Matt earned his Masters of Public Administration from American University and undergraduate from the University of Vermont. He is also a graduate of the University of Virginia's Senior Executive Institute.
Matt and his wife, Christy, are the proud parents of Graham (10) and Greta (8), and spend time playing the mountains, traveling, and spending time with their large extended family.
Sarah Pearce, Deputy City Manager
Transit | Transportation Planning | Parking | Human Resources | Information Technology | Community Engagement | Finance, Budget | Emergency Management | Trails & Open Space | Special Events
Sarah brings more than 20 years of non-profit and public administration and leadership experience. As Sundance Institute's Managing Director, she oversaw administration and program operations, including the annual Sundance Film Festival, Sundance Film Festivals in London and Hong Kong and the Institute's artist development labs.
Most recently, Sarah served as the Director of Salt Lake County's Arts and Culture Division, overseeing the administration and operations of Salt Lake County's premiere performing arts facilities (The George S. and Dolores Doré Eccles Theater, Capitol Theatre, Abravanel Hall, Rose Wagner Performing Arts Center and Mid Valley Performing Arts Center), a state-of-the-art ticketing system, and a robust public arts program including the County's art collection and the percent-for-art program.
Sarah has served on the Park City Chamber Board, Salt Lake Community College's Center for Arts & Media advisory board, the Motion Picture Advisory Committee for the Governor's Office of Economic Development, Visit Salt Lake Board of Directors and served as the Salt Lake County liaison for the Cultural Core initiative. Pearce has been honored with the Zion's Bank Women's Leadership Award and in 2018 was listed as one of six Women of the Year by Utah Business Magazine.
Jennifer McGrath, Deputy City Manager
Community Development | Planning | Building | Engineering | Housing | Environmental Regulatory | Art & Culture
Jen brings a level of technical expertise in community and neighborhood development, especially in the field of day-to-day customer service and planning and negotiation and provides support to our front-line employees and our longer term, strategic planning. She enjoys working collaboratively with a diverse group of professionals within her community, and at partner agencies, non-profits, and advocacy organizations. McGrath previously served on the WTS Northern Utah Chapter Board and Salt Lake City Community Development and Capital Improvement Project Advisory Board, and is currently the Chair of the Utah ULI Chapter Community Outreach Committee.
Jen has bachelor's degrees in Urban Planning and Political Science as well as master's degrees in Public Administration and Real Estate Development, all from the University of Utah. She is also pursuing a master's degree in Legal Studies through at the S.J. Quinney College of Law. In her spare time, she likes to cook, travel, and spend time with her two dogs, Martin and Ruth.