Mine Bench Development
7700 Marsac Avenue
Mine Bench Consideration of Workforce Housing Proposals Currently Underway
On February 11, 2021 (Staff Report, Minutes), City Council prioritized a list of potential City-owned properties to target for affordable housing development. On March 17, 2022 (Staff Report, Minutes), City Council supported drafting an RFP and scope of work for the potential entitlement and development of a portion of the Mine Bench. Council also provided input on allowing applicants to include dorms in a unit mix, increasing parameters to 100% workforce housing, a provision to target Empire Pass area employees to reduce vehicle trips to and from the area, and the potential to retain units for municipal employees.
The Park City Council directed staff in September 2022 to release a Request for Proposals (RFP) to allow the 32-acre Mine Bench property to be considered for proposals for an affordable, workforce housing project.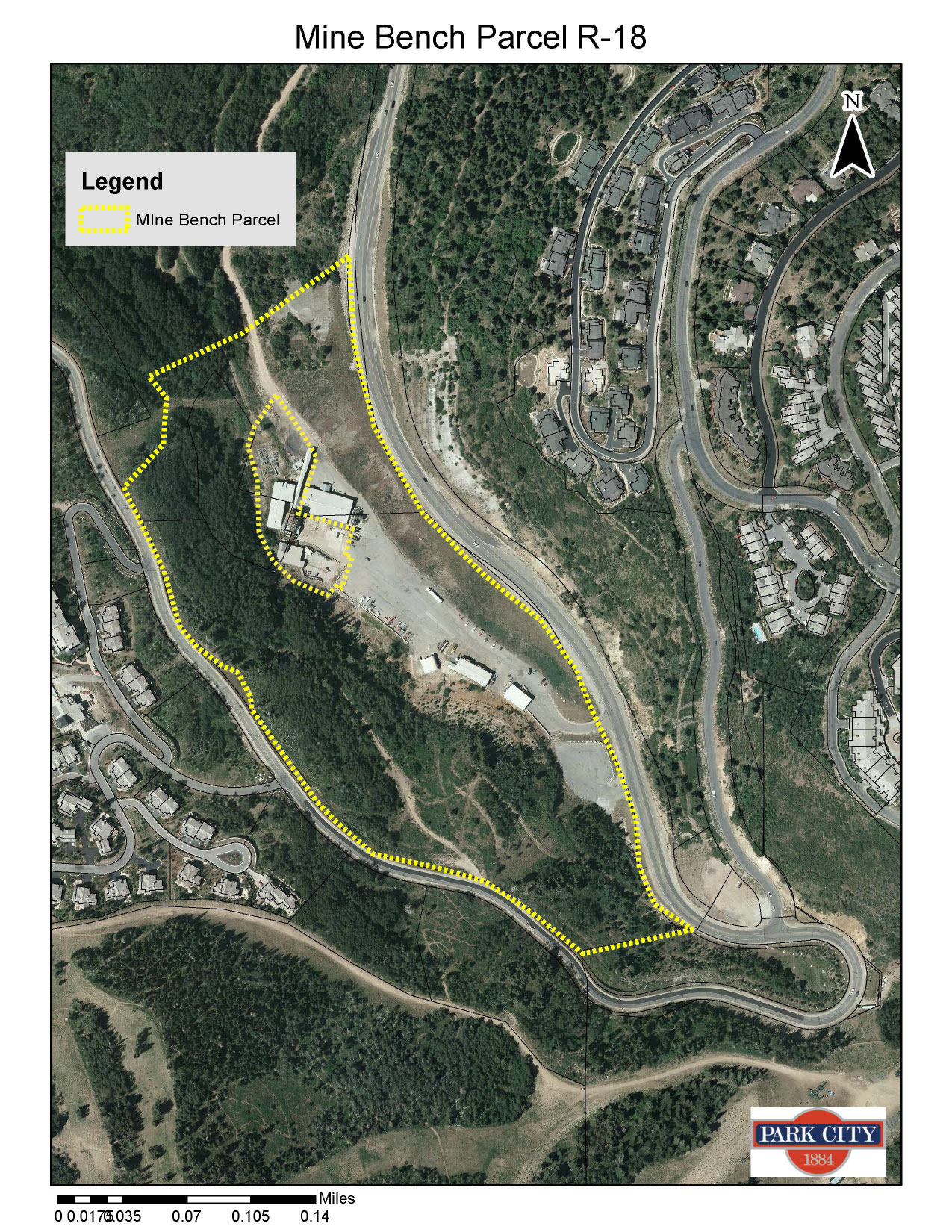 The RFP opened on October 4, 2022, and closed on January 27, 2023. The City Manager and Council liaisons assembled a Selection Advisory Committee of internal and external experts in affordable/workforce housing, stewardship of sensitive lands, and public procurement processes to review the submitted proposals and to make a recommendation to the City Council.