The Park City Bicycle and Pedestrian Plan (Bike/Ped Plan) seeks to provide a clear path forward for our walking and biking investments. We want to hear from you about your experiences walking and biking in Park City and how we should improve.
Community Conversations
Hey! Let's chat!
We invite residents to join us at one of our Community Conversations to share your experiences walking and biking in Park City and let us know how we should improve. We have several opportunities to get involved and help shape the next generation of walking and biking in Park City. Drop in any time and stay as long as you'd like! Come by to chat with the project team, give your feedback, and learn more about this exciting project.
Open House
March 29 4:30-6:30 pm -- Park City Museum Education Center

2079 Sidewinder Dr
Refreshments & Spanish Translation will be provided
Other Opportunities to Engage
March 18 9:30-11am – MARC

1200 Little Kate Rd
As part of Mayor & Council in the Neighborhood

March 18 12-2 pm – Library
March 21 4:30-6:30 -- Police Department

2060 Park Ave
Thaynes/Three Kings neighborhood discussion

April 6 4:30-6:30 -- PC Heights Clubhouse

2225 Ledger Way
PC Heights neighborhood discussion
Other Ways to Get Involved
Engage Park City
Provide your feedback on our interactive map and other Engage Park City tools. Click here or visit www.engageparkcity.org/bike-ped to get started.
Survey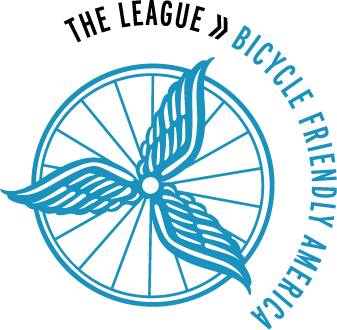 Take this survey from our friends at the League of American Bicyclists to help us understand your experiences biking in Park City. This survey will also be used to help the League evaluate Park City's recent renewal application to be recognized as a Gold-level Bike Friendly Community. Survey closes on April 6. Find out more information about the survey here.
Plan Goals
Promote walking and biking in Park City as a reliable option for a variety of trips
Provide the Park City community with safe, convenient, and comfortable walking and biking facilities
Create a complete network by filling in gaps in existing network and identifying opportunities for new connections
Connect seamlessly with transit and improve end of trip facilities
What's Next?
Feedback from survey and Community Conversations will be used as the project team develops recommendations for the plan.
A summary of the Community Conversations will be presented to City Council on April 27.
Keep an eye on this page for more updates, soon!
Questions?
Contact Alex Roy at alex.roy@parkcity.org or Hannah Pack at hannah.pack@parkcity.org