SPECIAL EVENTS OFFICE HOURS
Monday - Friday
8:00 a.m. - 5:00 p.m.

LOCATION
City Hall, 3rd Floor
445 Marsac Avenue
Park City, UT 84060

Special Event Access Passes
Why?
As part of the City's transportation goals, during major events, staffing is put into place to protect residential streets from cut through traffic.
What?
Event Access Passes help residents and businesses get though check points, to their home/business during major events. Special Event Access Passes are NOT parking passes. During hard closures of streets, residents will not be able to access roads.

In the past, we have provided Old Town Notices and paper passes. New this summer we are distributing a hang tag that is valid for all major events. You can keep your hang tag all summer.
Which Events are these Valid For?
Event Access Passes are valid on the following days. We may add additional events as needed.
Fourth of July, Monday July 4
Park Silly Sunday Market and Car Free Days, Sundays, July 3-September 25 (excluding August 7, 14, 21)
Park City Kimball Art Festival, August 5-7
Miners' Day, Monday, September 5
Autumn Aloft, September 16, 17, 18
Shot Ski, October 15
Halloween on Main, Monday, October 31
What if I lost mine or need another one?
Send us a text or give us a call and we will help you. We will need to confirm your address to validate that you need to have an Event Access Pass to get to private parking at your home or business. You can also stop by the Special Events Office, 3rd Floor at City Hall (445 Marsac Avenue), Monday-Friday, 8:00 a.m.-5:00 p.m.
I am having guests over, can they get one?
Maybe. If you have enough private off street parking for your guests we are happy to provide additional passes. If you are having guests over and don't have private parking, please refer to the Special Events Community Information website for additional parking and transportation options.
More Questions?
Please reach out to jenny.diersen@parkcity.org or text 435.640.5063.
Special Event Parking Rates
Parking rates during major summer events are intended to encourage alternative modes of transportation during our busiest times. These rates are based on data and balance of needs for businesses and the community.
2022 Special Event Parking Rates
During Special Events, employees with Carpool, Business or Employee passes should park in North Marsac or Gateway. If those lots are full, parking is available in China Bridge or Sandridge Lots as space allows. Parking is not guaranteed and fills early. Please take time to plan your travel.
Below is a list of all major events in Park City through October. For a complete list of all activities in Park City and Summit County: visitparkcity.com.
Sundays, June 5-September 25 (excluding August 7, 14, 21)
Lower Main Street and 5th Street closed from 6:00 a.m.-8:00 p.m.
Saturday, June 25
Main Street closed 1:00 p.m.-midnight
Sundays, June 26-September 25 (excluding August 7, 14, 21)
Main Street closed 7:00 a.m.-10:00 p.m
Thursday, July 28-Saturday, July 30
Park City and Snyderville Basin fields
Park City Kimball Arts Festival
Friday, August 5-Sunday, August 7
Various surface parking lots impacted beginning Wednesday, August 3. Main Street closed from 3:00 a.m. Friday, August 5 through midnight Sunday, August 7.
Monday, September 5 | Main Street and City Park
Schedule
Miners' Day, celebrating Park City's unique mining history, is the City's longest standing event and more than 125 years old.
For information on the schedule of events or if you are interested in registering to participate in the parade, please visit parkcityminersday.org.
If you are interested in being a vendor at City Park, please inquire by contacting Jenny Diersen at 435.640.5063.
More information regarding impacts and road closures will be posted by August 29.
Autumn Aloft Hot Air Balloon Festival
Saturday, September 16-Sunday, September 18
Main Street closed (between 4th and 5th Streets) Saturday evening for Balloon Glow.
Saturday, October 15
Main Street closed, from top of Main Street to Heber Avenue, 8:00 a.m.-2:00 p.m.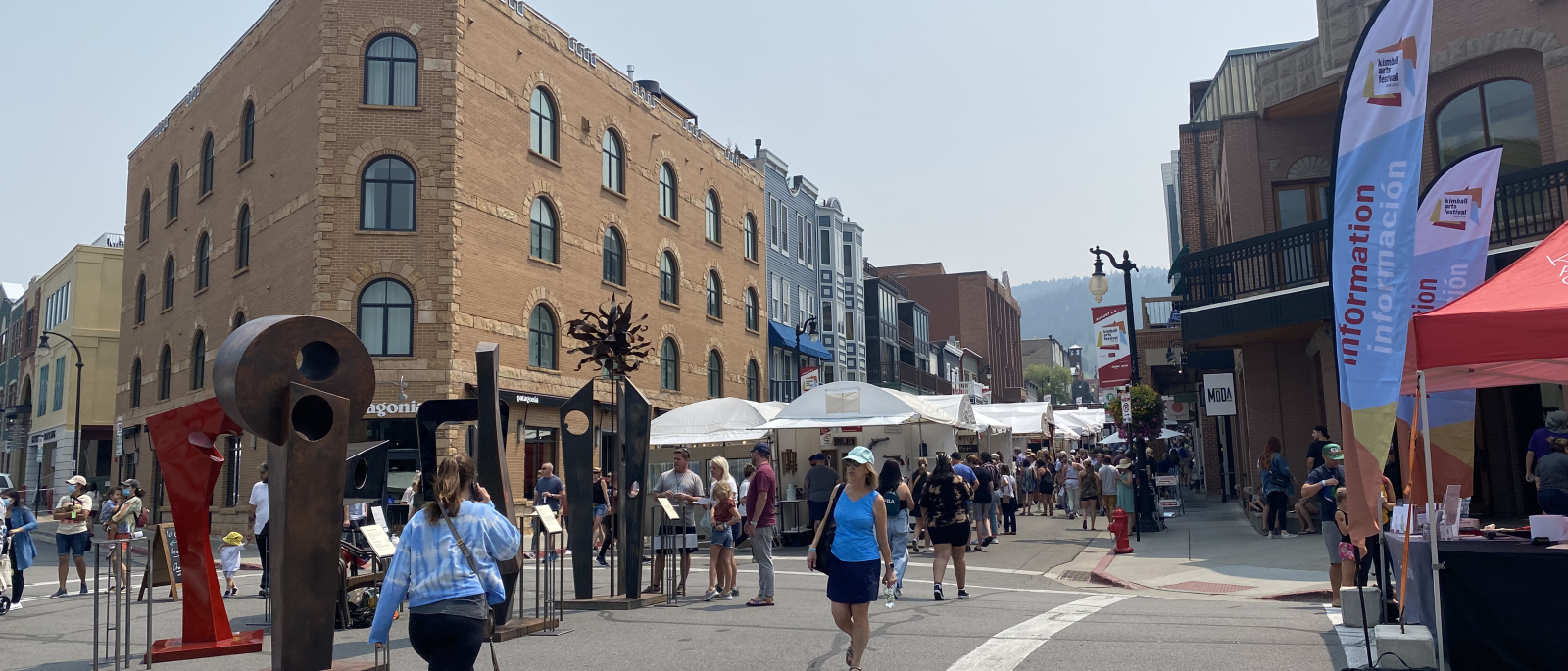 Stay Informed
Tune into KPCW 91.7 for Special Event updates throughout the summer
Sign up for travel and event-related text alerts. To subscribe, text PCEVENTS to 888777