Fall Service Started on Sunday, September 12, 2021. Here's What Changed:

Service ended for the season on the 4 Orange
No changes on the 1 Red, 2 Green, 5 Yellow, 9 Purple, 10 White, or Trolley
This service change only applies to Park City Transit routes. For High Valley Transit routes and schedules, visit highvalleytransit.org.
El servicio de otoño comienza el domingo 12 de septiembre de 2021.
Esto es lo que puede esperar:
Termina la temporada del servicio del 4 naranja
No hay cambios en el 1 rojo, 2 verde, 5 amarillo, 9 púrpura, 10 blanco y 'Trolley'

Esta actualización del servicio se aplica solo a las rutas de Park City Transit. Para conocer las rutas y horarios de High Valley Transit, visite highvalleytransit.org.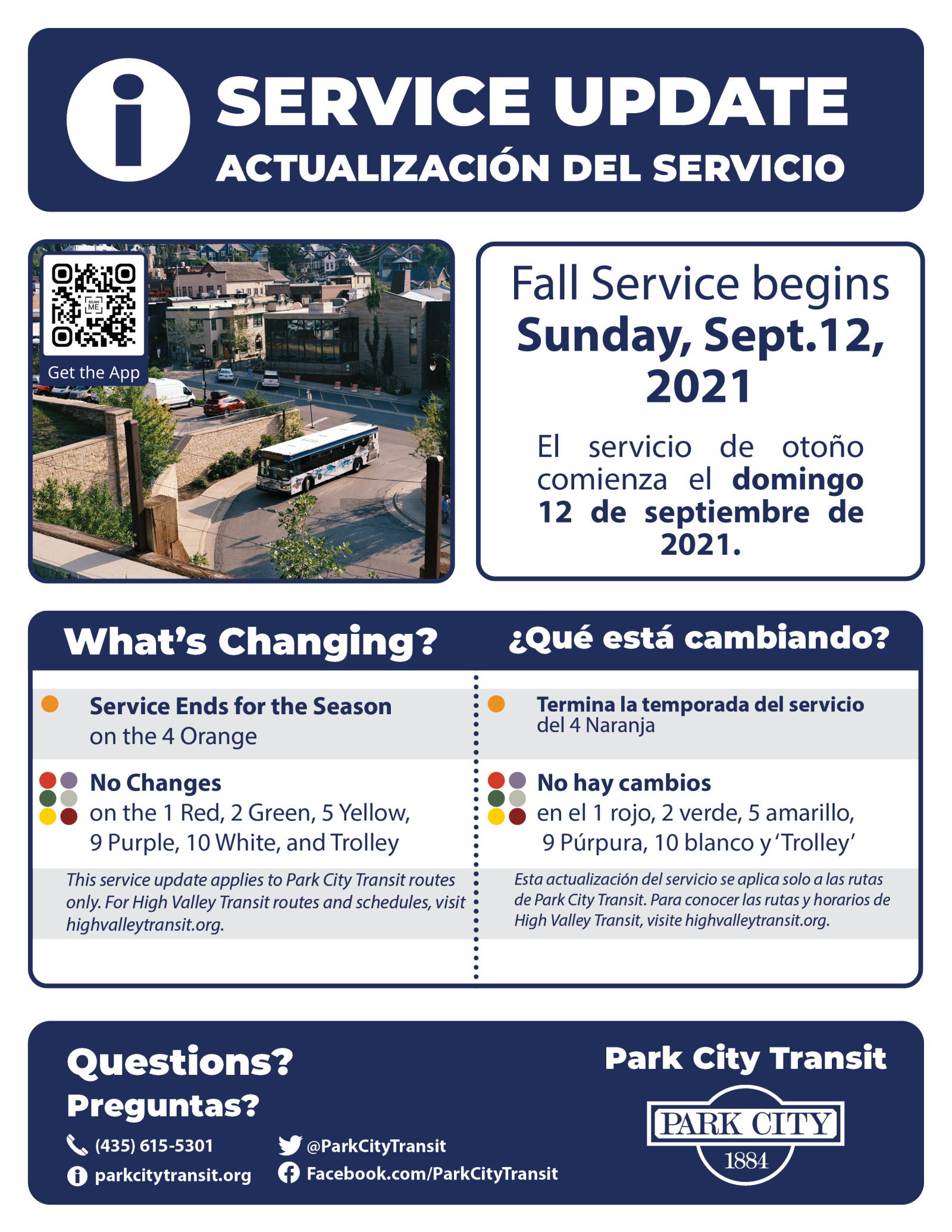 Additional Transit Notices:
Sunday Route Detours
Every Sunday through September 26, the 1 Red, 2 Green, 5 Yellow, and High Valley Route 101 will not serve stops on Park Ave. A temporary shuttle will serve stops on Park Ave instead.