This popular, fun sport has simple rules and lots of action. If you have never played a racket sport and have been curious to try, or even if you've played a bunch - come join us! The PC MARC offers 4 beautiful, brand new outdoor pickleball courts. In the winter season we are able to accommodate up to 4 pickleball courts in our covered tennis bubble or in the PC MARC gymnasium.
For more information on pickleball please contact the MARC front desk at 435-615-5401 or view our current Pickleball Schedule.
Browse youth and adult pickleball programs and clinics by visiting our Online Registration portal.
Tennis Bubble Court Usage Policy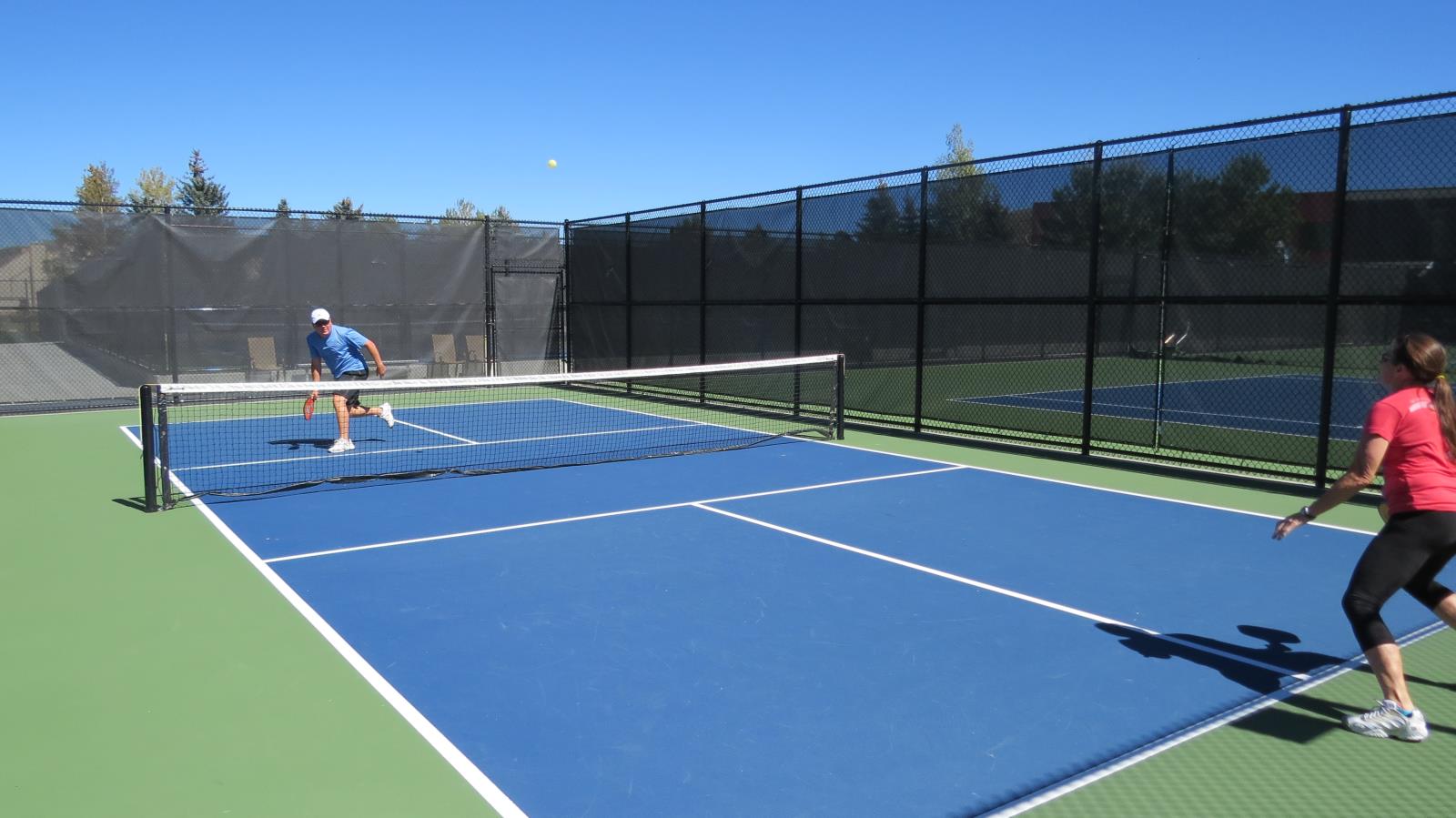 A few pickleball play reminders:
The use of chalk, tape or any other item used to mark the courts is prohibited. Chalk and tape can be extremely hard to remove especially on indoor courts and we unfortunately are not able to clean the courts as often as we would like with so high court demand.
Please make sure you are wearing non-marking shoes. Tennis court shoes, running shoes, or athletic shoes all work great for playing pickleball. Dark, rubber-soled shoes, such as snow boots or hiking boots leave marks on the courts that leave the courts looking dirty and messy, and are also very hard to remove.
Finally, PLEASE DO NOT ENTER THE BUBBLE UNTIL YOUR DESIGNATED COURT TIME. As we have tennis players exiting, and as many as 24 pickleball players entering the bubble at a time, we ask that you wait until Tennis players have exited the bubble before pickleball players enter. This will help to prevent:

Tennis lesson/ court time interruption.
Incorrect tennis etiquette.