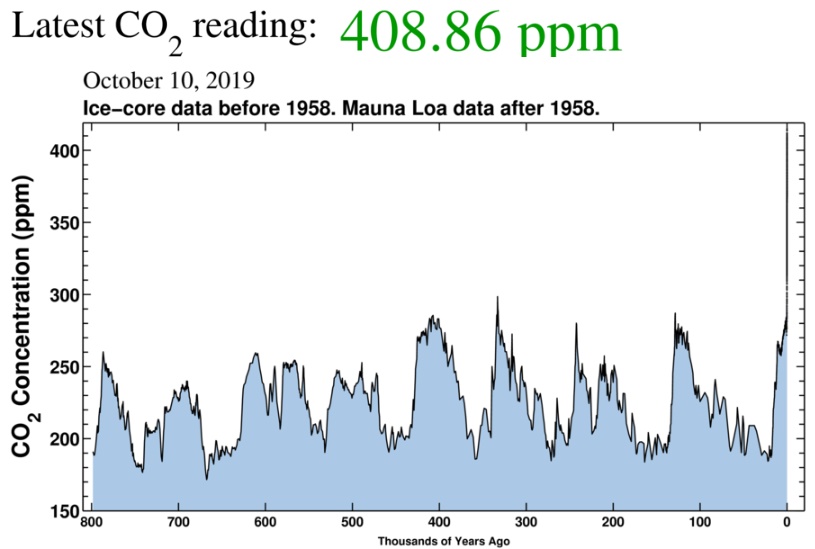 Credit: Scripps Institute of Oceanography
Climate change is a threat to human existence. How it impacts different regions varies, but we know that it's happening, that human activities are causing the majority of greenhouse gas emissions, and that if we don't act now the impacts are likely to be catastrophic. Local threats include increased risk of wildfire, air quality issues, drought, decreasing snowpack, and direct threats to Park City's economy.
In 2016, Park City residents approached City Council to set ambitious goals that address climate change. We can see with our own eyes that winters are getting shorter, warmer and drier, that summers are getting hotter and drier; and that the science and observed data backs it up. The impacts of climate change threaten the future of our community identity if we don't act now.
What makes Park City iconic is that the community and environment are deeply interconnected. We want to preserve our stunning natural setting prove that transitioning to a carbon neutral future is achievable, desirable, and economically beneficial.
We know we can't solve the climate crisis alone. Therefore, Park City has partnered with various organizations. They are:
Global Covenant of Mayors for Climate and Energy
The Climate Reality Project's 100% Committed initiative- most of City Council, the Mayor, and Environmental staff have completed The Climate Reality Leadership Corps training
CDP- Park City has been reporting to the Carbon Disclosure Project since 2008
ICLEI- Park City is a member of the international Local Governments for Sustainability