Park City Municipal Corporation
445 Marsac
P.O. Box 1480
Park City, UT 84060
For general information call: (435)615-5000
or email: webmaster@parkcity.org
For Spanish speakers, please click this link.
Beerman, Andy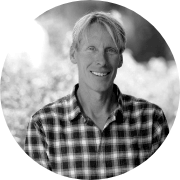 Departments:

Executive, Government

Divisions:

City Council

Title:

Mayor

Phone:

(435) 615-5010

Email:

Email
Andy Beerman was elected Mayor of Park City, Utah in November 2017. He is a native of Ohio but spent his summers in the mountains developing an early appreciation for grand landscapes. In 1991, he graduated from Miami (of Ohio) University and headed to Alaska to instruct for the National Outdoor Leadership School (NOLS). Soon after, he set up a permanent basecamp in Utah: making Park City home, meeting his wife Thea, and investing in a struggling hotel called Treasure Mountain Inn. After a decade of renovations, they successfully transformed the hotel into a modern, eco-friendly property and one of the first net-zero hotels in the US. In 2010 they received the Park City Environmental Hero award, which inspired further involvement and activism. Andy next served as President of the Downtown Business Alliance and was later elected to City Council. He served six years as a council member before his mayoral election. As Mayor is continuing to advocate for land preservation, renewable energy, public transportation and 'localism' (resident-centric decision-making) as well as setting a tone of 'Optimism, Inclusion, and Gratitude.' When outside of City Hall, it's almost certain he is out skiing, biking, climbing, or exploring the surrounding mountains.
Return to full list >>