PCMC Newsletter September-October, 2011


Community Newsletter September-October, 2011
Jay Glazier Named Operator of the Year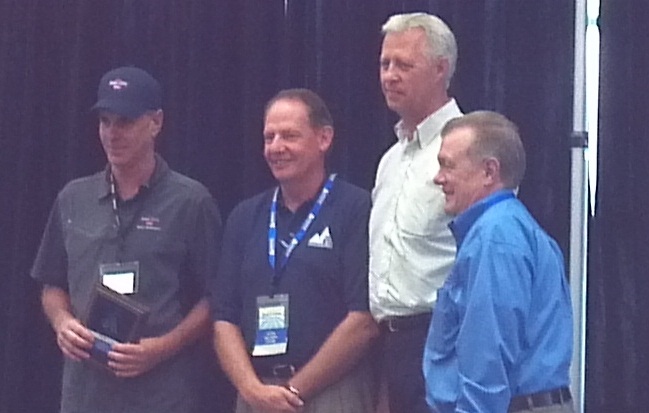 The Intermountain Section of the American Water Works Association named Jay Glazier as Operator of the Year for 2011. Jay has been with Park City Municipal Corporation since 1985 and with the Water Department since 1994. He holds Grade IV certifications in both Distribution and Treatment, but it is his work ethic, pride and skills that define him as an exceptional operator.

With 17 years in the field, Jay is not only experienced, but has legacy knowledge of Park City's water system and the respect of both his peers and supervisors. Jay takes a lead on training new recruits by sharing what he knows, and is always open to new ideas and methods of operation.

In the last year, Jay has taken on the responsibility of being the Lead Operator of Park City's new Quinn's Junction Surface Water Treatment Plant, which utilizes a membrane treatment method which is new territory to both Jay and Park City.
Finance Department Receives Award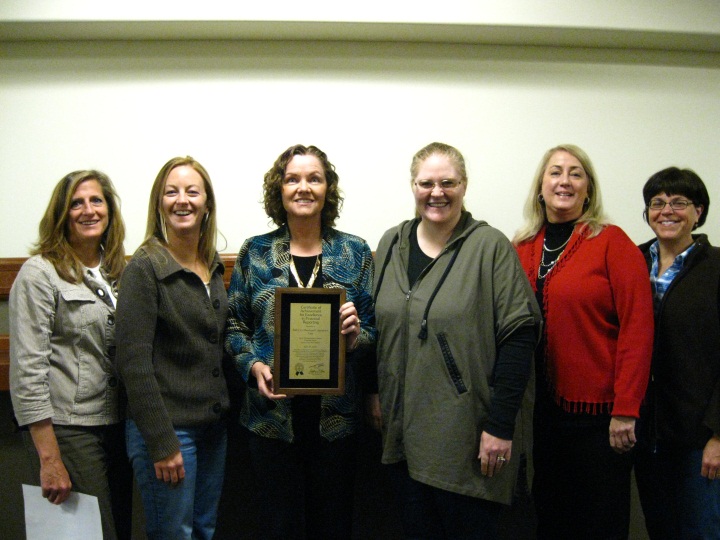 The Certificate of Achievement for Excellence in Financial Reporting has been awarded to Park City Municipal Corporation by the Government Finance Officers Association of the United States and Canada (GFOA) for its comprehensive annual financial report (CAFR) for fiscal year ending June 30, 2010. The Certificate of Achievement is the highest form of recognition in the area of governmental accounting and financial reporting, and its attainment represents a significant accomplishment by a government and its management.

The Award of Financial Reporting Achievement has been awarded to the Finance Department, which is primarily responsible for preparing the award-winning CAFR.
Park City Municipal Athletic and Recreation Center ("PC MARC") Update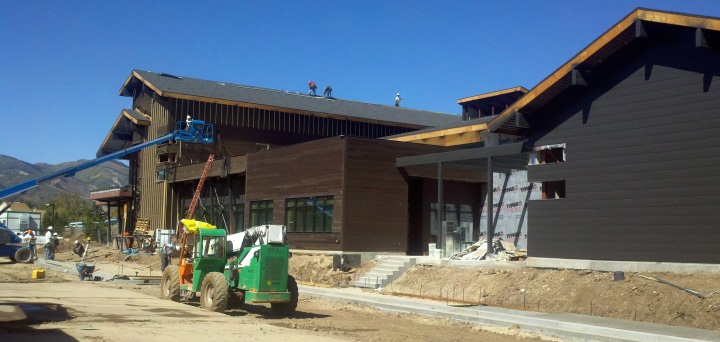 There has been significant progress on the Park City Municipal Athletic and Recreation Center ("PC MARC") project since the August update. In the interior, electrical, plumbing, mechanical, framing, insulation, fire sprinkler, sheetrock, bouldering wall, drop ceiling and painting work continues. The post tension cable concrete tennis courts have been poured. The window installation and roofing work are nearing completion. Exterior utilities, parking lot lights, siding, concrete curb and gutter, and preparation for paving and landscaping are progressing rapidly.

The sustainable efforts continue on the project, where 76% of all waste has been recycled. To date 92,435 pounds of recycled materials have been diverted from the landfill. The numbers include: 41,085 pounds of wood, 30,960 pounds of concrete, 11140 pounds of metal, 4,545 pounds of cardboard, 4145 pounds of plastic, and 560 pounds of paper. The project team will continue to track and provide updates on the recycling and sustainable practices employed on the project.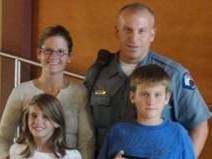 Ed Clouse Named Elks Club Officer of the Year
The Park City Elks club hosted their annual award presentation for peace officer, sheriff's deputy, UHP trooper, EMT, and firefighter of the year award on August 20th. Park City Municipal is proud to announce that Officer Ed Clouse is the Park City Police Department's Officer of the Year for his stellar efforts as the school resource officer. He is pictured here with his family.
Bonanza Phase III Project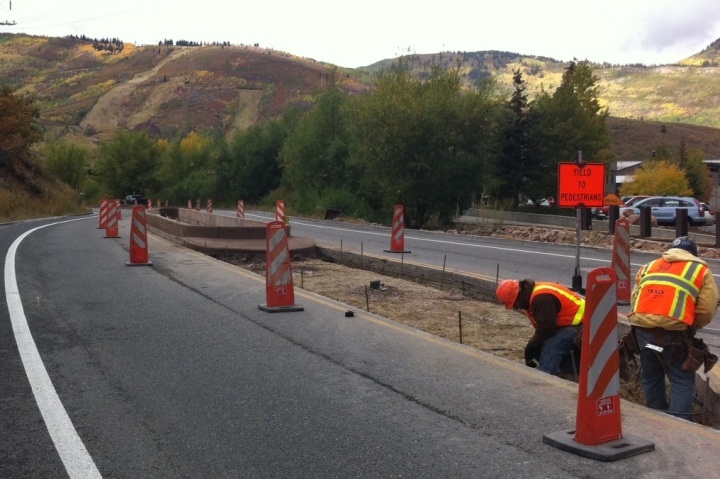 Construction of colored concrete turn lanes and the implementation of planter strips along Bonanza Drive are being finalized this month. These improvements are part of the overall beautification of Bonanza Drive, as well as the completion of the Phase II landscape items. The goals of the project are to finalize pedestrian connections, calm traffic and provide a sense of place for the district. Construction is slated for completion by the end of October. For more information, contact Jamie Tsandes JTsandes@bowencollins.com
Leadership Park City Selects its 18th Year Class

Class XVIII Members
Melissa Band
Canice Harte
Al Landon
Sharon Ottoson
Pamella Bello
Rob Harter
Alejandra Lara
Kim Page
Michel Boroff
Paul Hewitt
Meisha Lawson
Doug Rosecrans
Jennifer Clarke
Adam Hull
Steven Leiser
Jack Runburg
Danielle Demeter
Sloane Johnson
Dani Lo Feudo
Meg Steele
Chris Eggleton
Steve Joyce
Hunter Metcalf
Mary Whitesides
Anne Fosburg
Mike Kisow
Susan Monahan
Mike Wong
Colleen Grover
Ashley Koehler
Matt Mullin
Pam Wylie
Iron Horse Transit Facility
The new Iron Horse transit facility is nearing completion. The facility includes a 32,000 square foot bus parking building, which has 86 parking spaces on the roof for employee parking and a new bus maintenance facility. The transit facility is scheduled to be operational by the middle of November, 2011 just in time for the winter season.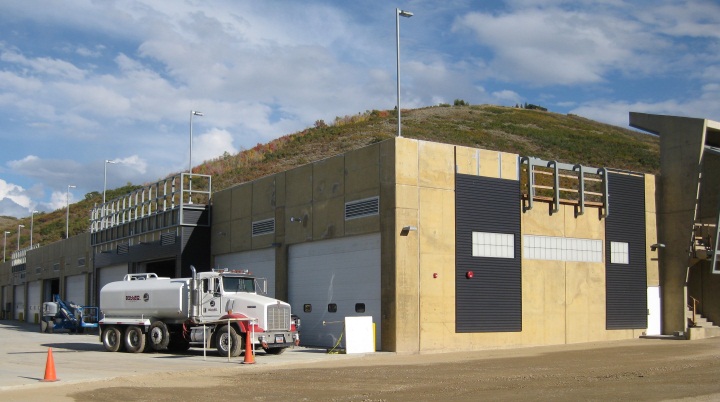 Park City Library Features Author William M. Adler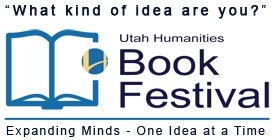 In partnership with the 14th Utah Humanities Book Festival, Park City Library invites you to a free author program on Friday, October 21st. The program will feature William M. Adler, author of The Man Who Never Died: The Life, Times, and Legacy of Joe Hill, American Labor Icon. Joe Hill, a legendary American songwriter and labor hero, was convicted of murder in Utah in 1914 and sentenced to death by firing squad. Many believed Hill was innocent, and in this biography Adler presents never before published documentary evidence supporting that belief. The program will start at 6:00 p.m. and take place in the Roger Harlan Meeting Room at the Park City Library. The author will be available for a book signing following the presentation and discussion. For the most up to date information, check the library website: www.parkcitylibrary.org. For more information about the Utah Humanities Book Festival visit www.utahhumanities.org.
Great Utah Shakeout


Park City Municipal in coordination with Summit County, the State of Utah, surrounding cities and counties and FEMA Region 8 will be participating in the April 17, 2011, regional full scale exercise called the Great Utah Shakeout next April. Are you and your family prepared for a major disaster where you live and/or work?

Park City Municipal is registered for the Great Utah Shakeout, but you may want to register your family on the website, plus the website has lots of good resources.
CityTour 2011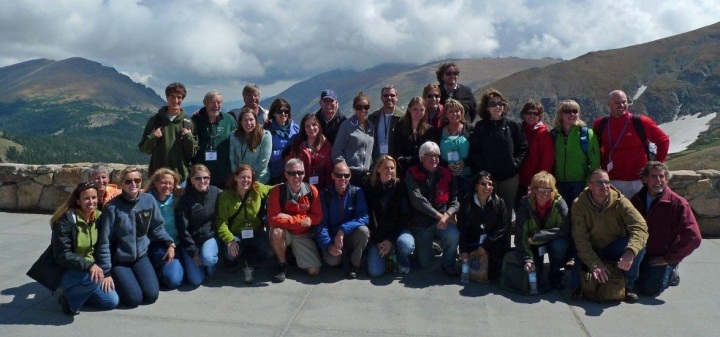 Sixty-five intrepid participants traveled to Estes Park and Ft. Collins, Colorado on September 7-11, CityTour 2011. The motivations behind the CityTour is to see firsthand how other innovative communities are grappling important issues, meet our counterparts in these communities, share notes, and create a closer bond between members of our own Park City community. In addition to city and county officials and staff, the entire Leadership Park City class and members of the business and non-profit communities attended the tour.

Past CityTours have lead to many important projects in Park City like affordable housing, trails, open space, downtown beautification, government reorganization, sustainability, and water conservation, among others.
The group returned tired and enthused after being treated to wonderful hospitality and gleaning a great many ideas.
Dirt Bike Jump Park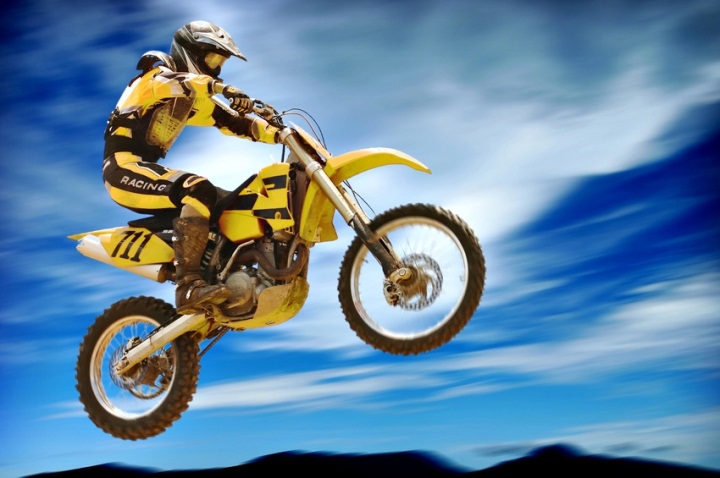 Park City's Recreation Department wanted to share a great video that was shot by PCTV at the Park City Dirt Bike Jump Park the weekend of September 17. Click on the link below to view the youtube video.

http://www.youtube.com/watch?v=tA9DdaOOsI0


Salt Lake to Park City Bus Service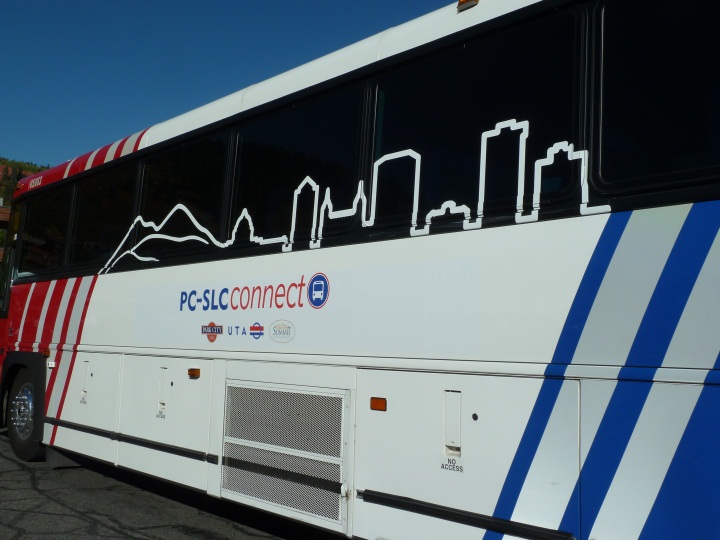 Park City, Summit County and the Utah Transit Authority started a new Park City to Salt Lake City Connect service. The new commuter route began October 3. It is the first public transit connection between Salt Lake and Summit counties.

The route initially offers three trips in each direction in the morning and three return trips in each direction in the afternoon. More trips will be added in December in support of the ski season. Summit County stops include Canyons, Park City Mountain, and Deer Valley Resorts as well as the Old Town Transit Center, Kimball Junction and Jeremy Ranch. Salt Lake City stops include Salt Lake Central Station and the University of Utah.

The cost to ride is $5.50 for a one-way trip; 30-days passes are available for $242 (standard UTA passes are not accepted).
September-Idle Free Month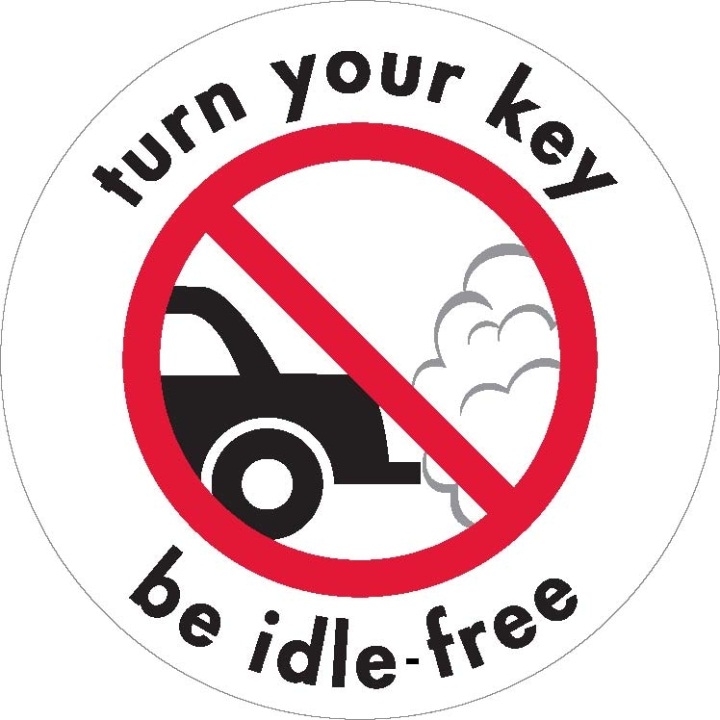 Mayor
Dana Williams joined other mayors across Utah in supporting September as Idle Free month. Park City took an early leadership role to reduce vehicle idling. In December 2010, City Council members passed Utah's first anti-idling ordinance. City staff and community members continue to promote this simple measure for saving fuel, improving air quality, and reducing greenhouse gas emissions.
Idling for more than 10 seconds uses more gas than turning the engine off and restarting. The average driver idles for five to ten minutes a day, contributing to elevated air pollution levels that aggravate respiratory illnesses and damage health.
Utah Clean Cities has had success with idle-reduction for school bus drivers. In 2008, Utah Clean Cities started training bus drivers in idle reduction. On average, the drivers have decreased their idling times by 21 minutes/day, saving 92,000 gallons of diesel fuel consumption, amounting to a savings of nearly $300,000 per year for school districts.
In August, City Council . . .
Passed a resolution commemorating St. Mary of the Assumption's 130th Anniversary in Park City
Authorized a construction agreement for Phase 3 of Bonanza Drive with Lyndon Jones Construction Inc.

Appointed Tore Steen, Tom DeLeone and Michael Kaeske to the Police Complaint Board

Rescinded the Temporary Zoning Ordinance in the Historic District
In September, City Council . . .
Proclaimed September as National Preparedness Month in Park City Municipal Corporation

Appointed Maren Mullen to the Public Art Advisory Board

Authorized a Construction Agreement for replacement of the Last Chance waterline and modifications to the Pump Station

Adopted the Mountainlands Association of Governments Pre-Disaster Hazard Mitigation Plan

Adopted a short range Transit Development Plan for Park City
Green Your Routine
Ditch the car and give your vehicle a "staycation" once a week. Going car-free one day a week will reduce your carbon footprint by over 1,300 lbs. CO2 per year for the average vehicle. Bus, bike, walk or do a combination of the three. We've got a great, FREE bus system and you can even bring your bike along for the ride
Return to full list >>
There are many ways you can save energy and resources, and that can add up to financial savings as well!
Business
Home
Lifestyle
Transportation
Water
Waste
Do you have a story of how you've saved energy, water, or materials that you would like to share? We would love to hear about it! Get in touch!