PCMC News-August, 2011


Community Newsletter August, 2011
VOLUNTEERS NEEDED
Friends of the Park City Library could not manage their Miners Day book sale without the help of volunteers assisting with set up, sales and take down. Below is the schedule when volunteers are needed.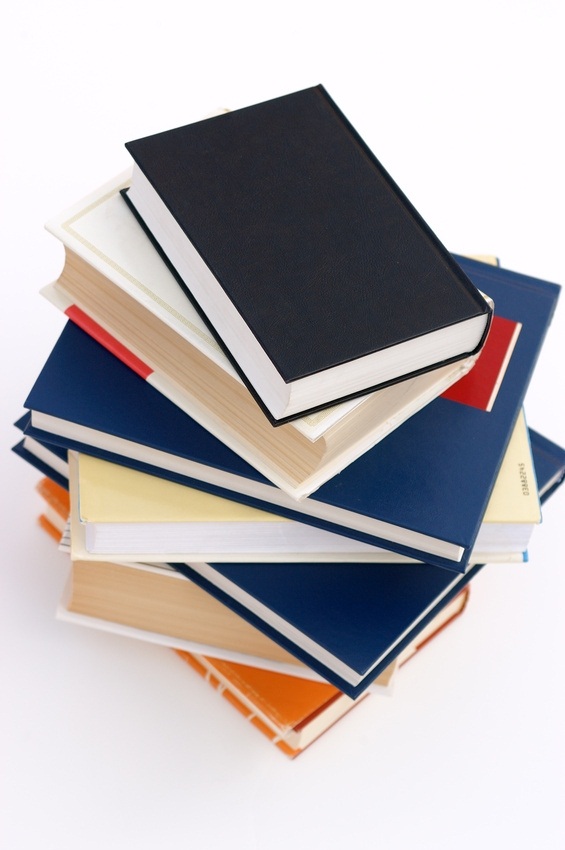 Wednesday, August 31: 3:30-5:30 p.m.
Set up: Carry and place tables

Friday, September 2: 8:00 a.m.-noon
Unpack and set up books

Saturday, September 3: 8:45 a.m.-noon, 1st shift
11:45 a.m.-3 p.m., 2nd shift
Book Sales

Sunday, September 4: 9:45 a.m.-2 p.m.
Book Sales

Monday, September 5: 10:45 a.m.-2:00 p.m.
2:00-4:00 p.m.
Take down
If you are available and would like to help, sign up by August 23 at the Library circulation desk or contact Barb Bretz via email or call 435-615-8442.
CityTour 2011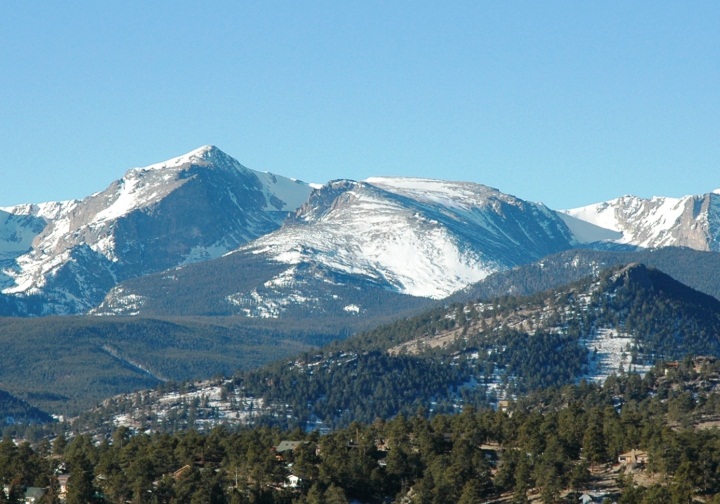 This year's CityTour will take participants to Estes Park and Ft. Collins, Colorado.
Dates for this year's CityTour are September 7-11. Sign up now!


Bus Service Between Park City And Salt Lake City Aiming For An October 2 Start
The Utah Transit Authority board, Summit County Council, and Park City Council have adopted an interlocal agreement for bus service between Park City and Salt Lake beginning October 2.

Summit County and Park City will subsidize the service up to a combined $470,000 in the first year. After that is spent, UTA agrees to subsidize it by up to $180,000 in that year. Once that is spent, the partners can end the service — or one of them could decide to subsidize it further.

Plans call for charging a one-way fare of $5.50. Monthly passes are available for $242. Sixteen buses a day will operate during the peak months of December to April, and 12 a day from May to November. Stops will include: the Salt Lake Central Station; State Street at 200 South; University Hospital; a park-and-ride near the mouth of Parley's Canyon; Jeremy Ranch; Kimball Junction; the Canyons resort; Park City Mountain Resort; Old Town Transit Center in Park City; and Deer Valley.
Leadership Park City
Park City's national award-winning and 'Best of State 2011", yearlong community leadership program is accepting applications for its 18th year class. Applications are only accepted once a year and the deadline to apply is August 19. It's easy to apply, just go on-line for information, schedules and the easy to fill out application form. For additional information, contact ReNae via email or call 435-615-5201. Don't miss your opportunity to be a leader!

Recreation Center Construction Update
Last month, the City Council supported the new Recreation logo and naming the reconstructed recreation center as The Park City Municipal Athletic & Recreation Center. In honor of Candy Erickson, the tennis facility shall be known as the Candy Erickson Tennis Center. There has been significant progress on the project. In the interior; the electrical, plumbing, and mechanical contractors are feverously working as well as the framing, insulation and sheetrock contractors. The tennis courts are being graded and the concrete borders poured. The exterior framing and sheathing is almost complete. Window frames and asphalt shingles are progressing as well.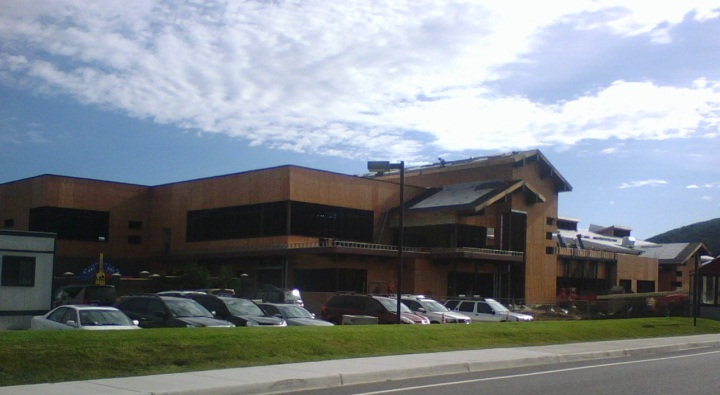 The sustainable efforts continue on the project, where 88% of all waste including demolition has been recycled. The recycled waste diverted from the landfill consisted of 19,860 pounds of concrete, 18,145 pounds of wood, 1,245 pounds of mixed metals, 2,100 pounds of plastics, 1,075 pounds of cardboard and 335 pounds of paper. The project team will continue to track and provide updates on the recycling and sustainable practices employed on the project.

The project is slated for completion in late November.
Utah Public Finance Website (UPFW)
The Utah State Legislature enacted legislation establishing the Utah Public Finance Website which permits Utah taxpayers to view public financial information on the Internet for state and local government entities without paying a fee. All Utah state and local governments were required to post financial data. Park City's financial information (revenue and expenditures) is now available on the UPFW. Currently payroll information is not available on this website but will be in the future.

Check out the UPFW website.
September is National Preparedness Month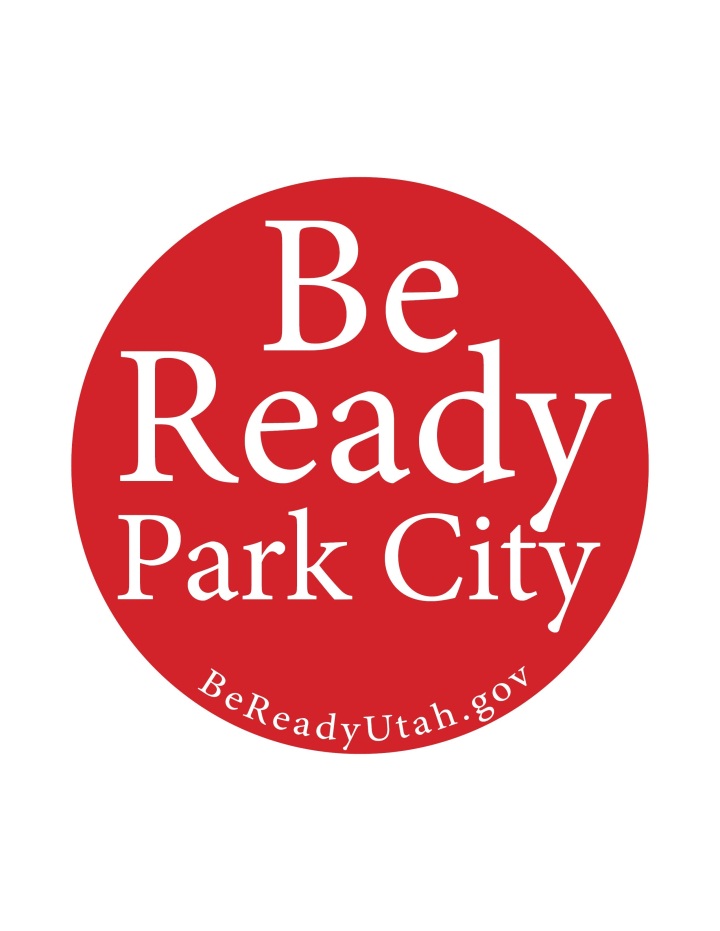 September has been designated for a series of outreach efforts to raise awareness of the importance of being prepared for disasters. Over the past few years, the size and number of these efforts have grown dramatically.

This month marks the ten year anniversary of the 9/11 terrorist attacks. By doing what we can to ensure that our communities, and our nation, are prepared to respond and recover from all types of disasters and hazards, we will honor the memory of those that were lost that day.
Great Utah Shake Out
On April 17, 2012, the largest earthquake drill in Utah history will take place. Click here for more information and to sign up. We will all "Drop, Cover, and Hold On" in the Great Utah Shake Out Drill.
Armstrong Trail Grand Opening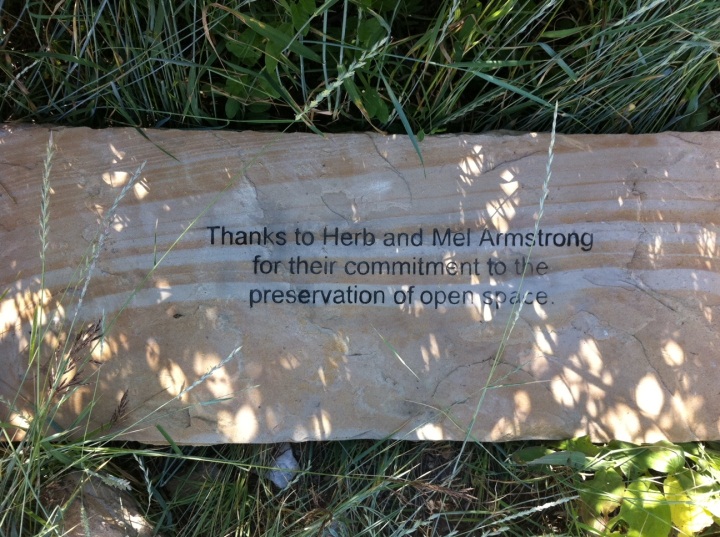 Park City Municipal Corporation, in conjunction with the Mountain Trails Foundation is hosting a grand opening for the Armstrong Trail, Tuesday August 16th, 6pm at Silver Star Café 1825 Three Kings Drive. Light food and drinks will be provided.
For more information on the Armstrong Trail or trails in general, contact Heinrich Deters via email, or call 435-615-5205
Comstock-Sidewinder Walkability Project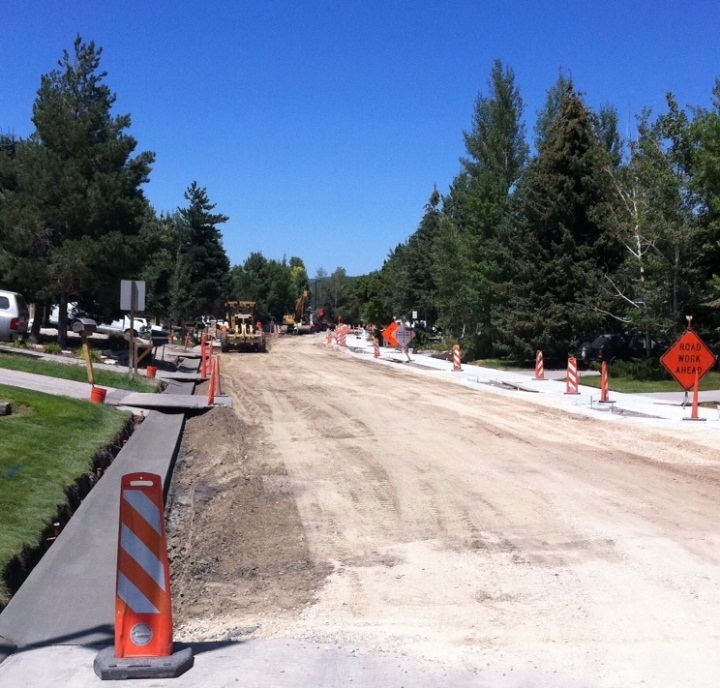 The Comstock/Sidewinder Walkability project is well underway. Questar Gas is almost finished with the new gas line. The new curb and gutter on both sides of Comstock, and the 8' wide concrete path on the east side of the street is substantially complete. The raised concrete intersection at Comstock and Sidewinder is complete, the asphalt roadway reconstruction,and the irrigation and landscaping is also underway. The work on Comstock is scheduled to be completed by August 23rd for the start of school. The work on the Sidewinder sidewalk, curb and gutter, and asphalt repaving will begin as soon as the work on Comstock is complete. For more information, construction updates, pedestrian/traffic detour maps and an ongoing construction schedule, please visit the project website. Additional contact information: Hotline: (435) 200-3257, Email: parkcitywalkability@horrocks.com

News You Can Use
In July, City Council . . .
• Approved an Inter-local Agreement between Summit County, Park City and the Utah Transit Authority to provide bus service between Park City and the Salt Lake Valley.
• Approved a two-year agreement for the U.S. Ski and Snowboard Association to use the Recreation Center.
• Appointed Melissa Soltesz and Linda McCausland to the Public Art Advisory Board.

Green Your Routine
Rechargeable batteries may have a higher upfront cost, but they are a money-saving option. One analysis, which confirmed the long-term savings, found that buying new batteries costs over 300 times more than the electricity used to recharge a battery. Whether you're a homeowner or running a business, go with the rechargeable option to save money and prevent hazardous materials in our community.





Return to full list >>
There are many ways you can save energy and resources, and that can add up to financial savings as well!
Business
Home
Lifestyle
Transportation
Water
Waste
Do you have a story of how you've saved energy, water, or materials that you would like to share? We would love to hear about it! Get in touch!