PCMC Newsletter-July, 2011


Community Newsletter July, 2011
Get Hip to the Drip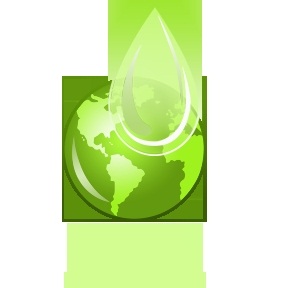 Park City Water Department will be offering free Water Checks to Park City residents this summer. Water audits can show you how to water your lawn more efficiently and help you save money while continuing to enjoy a green landscape.

The four processes of a Water Check are to analyze your landscape and irrigation system to determine soil type, precipitation rate, water pressure, lawn root depth and sprinkler uniformity. Based on this information, a customized watering schedule will be developed for your landscape.

To schedule your free Water Check, please contact Tamara Lindsay at 435-615-5331 or tlindsay@parkcity.org
Raw Water Line Extension Project
The Raw Water Line Extension Project will extend Park City's Raw Water Line from its current location at the intersection of Sidewinder Drive and Wyatt Earp to the north side of Kearns Boulevard (Hwy 248). The Raw Water Line is a key component of the Park City water system which conveys water from the Weber River near Rockport Reservoir to the new Quinn's Junction Water Treatment Plant currently under construction. The Raw Water Line extends west from the Treatment Plant along the Rail Trail to Wyatt Earp. In addition to providing water to the new Treatment Plant, the Raw Water Line will provide raw water for outdoor irrigation at golf courses, ball fields, and parks which significantly reduces the amount of treated potable water used. In the future, the Raw Water Line will extend to the west across town and will terminate west of the Park City Municipal Golf Course.

During the summer of 2011, UDOT will be repaving much of Hwy 248 from the Park City High School to Kamas. This proposed work was unknown to Park City's Water Department until recently. The Water Department would like to take advantage of this schedule and extend the Raw Water Line and a buried fiber optic conduit across Hwy 248 before UDOT's work is finished. This will allow the water line to be installed using an open cut method rather than a jack and bore method. The open cut method is much simpler, will have the least impact to the community and will result in cost and time savings. The jack and bore method involves excavating large pits on either side of the road way and pushing the pipe under the road. Once the new pavement is installed, the open cut method will not be possible.

Advantages to the Project and Open Cutting Across Kearns
• Cost savings of approximately $50,000.
• Time savings of several weeks.
• Reduced impact to residents and traffic.
• Provides access to fiber conduit that will provide enhanced communication services to City facilities.
• Expands City's network infrastructure.
• Allows for future communication opportunities and growth.

Fixed Base Automatic Meter Reading Project
The purpose of the fixed base project is to install radios at each meter site that are capable of transmitting reads remotely to the billing office. This project is 97.5% complete. The majority of the radio installations occurred in summer and fall of 2010, and the remainder of installations are happening now.

The Park City Water Department plans to use this system to more accurately monitor demand, locate leaks on a timely basis, obtain closing reads remotely, and monitor the watering ordinance remotely. In the next phase of the project, the City will provide a web interface for customers to access and monitor their individual accounts.
Summer Reading Club is in full swing!
One World, Many Stories: June 1st through August 14th. Come to the library to sign up.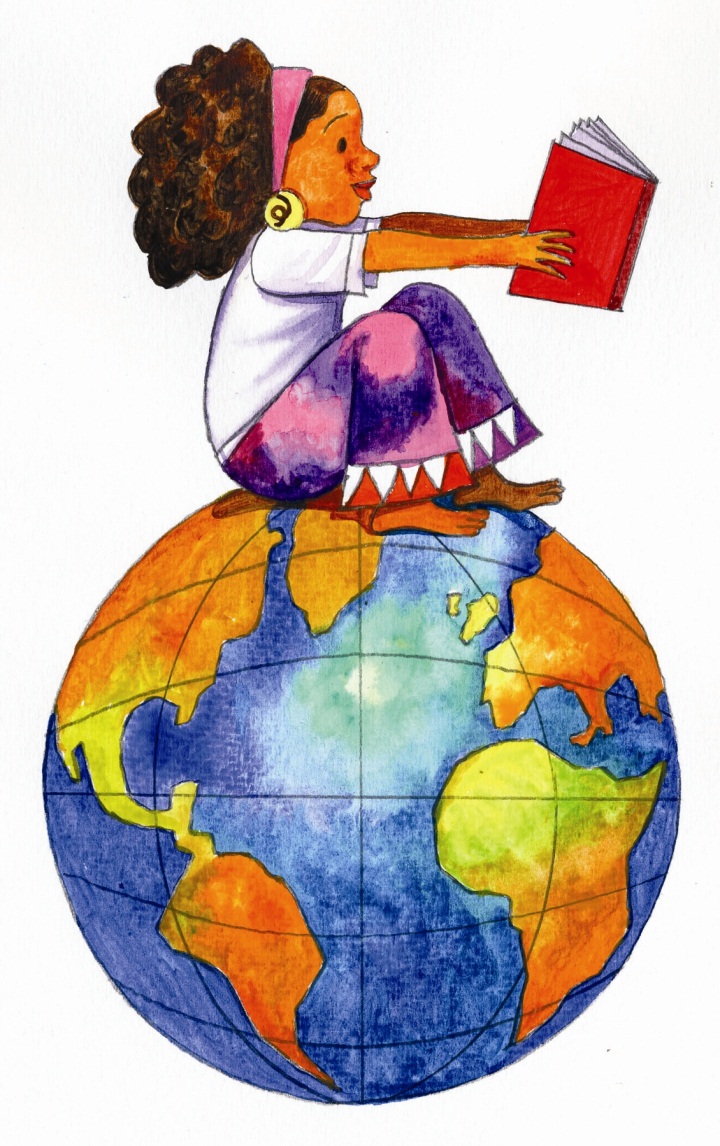 Don't miss these Summer Programs:

Thursday, July 21st 2:00 pm
Join us for One World, Too Many Zombies, a Puppet Show from McMazing Tales! The program is free and recommended for all ages.

Tuesday, August 2nd 2:00 pm
Live Animal Show with Wild Wonders, exotic animal rescue and education group. Awaken your compassion for living things with 8 animals to learn about and touch. The program is free and recommended for all ages.


Leadership Park City
Park City's national award-winning and 'Best of State 2011", yearlong community leadership program is accepting applications for its 18th year class. Deadline to apply is August 19. Additional information
Join the New Low Carbon Diet Challenge!
While large-scale environmental challenges are clearly daunting, it is also clear that each action we take has the ability to either be part of the solution or a contributor to the problem. It is, after all, the aggregate of all our individual actions which will create the future we leave for the next generation. It is in this spirit that we call upon you and your household to join us in being part of the solution, one pound of CO2 at a time.

Click here to learn more about the Low Carbon Diet and how you can get involved! This initiative is being sponsored by the City of Park City and we'll be hosting numerous events throughout 2011 – join us!
| | | |
| --- | --- | --- |
| Street Name | Rotomilling | Asphalt Paving |
| Queen Esther: Deer Valley to Telemark Drive | Complete | July 12 |
| 8th Street: Park Avenue to Empire Avenue | Complete | July 14 |
| Woodside Avenue: 8th Street to 10th Street | July 12 | July 14 |
| Woodside Avenue: Park Avenue to 519 Woodside Avenue | July 11 | July 14 |
| Snow Creek Drive: SR 224 to bridge | Complete | July 12 |
| Deer Valley Drive: roundabout up 1,200' | July 12 | July 13 |
| Sullivan Road: Miners Hospital to Park Avenue | Complete | July 14 |
| Monitor Drive: Lucky John to new pavement | July 12 | July 18 |
| Silver Cloud Drive: Meadows to Silver Cloud Court | July 12 | July 18 |
| American Sadler: Lucky John East 550' | July 12 | July 18 |
| Estates Drive: American Saddler to Estates Circle | July 12 | July 15 |
| Crescent Ridge: Three Kings to Gate | Complete | July 12 |
| Senior Citizen Center | NA | July 14 |
| | |
| --- | --- |
| Street Name | Asphalt Paving |
| Meadows Drive: Evening Star to Sunny Slopes Drive | July 20-27 |
| American Saddler: Meadows Drive to Lucky John | July 20-27 |
| Deer Valley Drive East: Solamere Drive to Snow Park Lodge | July 20-27 |
| Euston Drive: End to End | July 20-27 |
| Lucky John Drive: Little Kate to American Saddler | July 20-27 |
| Lowell Avenue: Mmanor Way to Empire Avenue | July 20-27 |
| Quinn's Ice Rink parking lot and around building | July 20-27 |

*The above schedule may change
Recreation News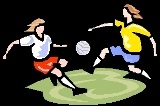 July is full of fun for youth. Space is still available in summer camps and clinics.
We're kicking off more adult programs in August with Kickball & Co-ed 7v7 Soccer Leagues. Register your teams now, space is limited. Call our awesome staff at 615-5401 for more info or register
online
.
Comstock-Sidewinder Walkability Project
| | |
| --- | --- |
| | Phase I construction of the new pathway along Comstock Drive is currently underway. This phase includes work between Kearns Boulevard and Little Bessie. |
Upcoming Events
Need help planning your summer activities? Click here for a list of upcoming happenings in Park City.
Green Your Routine
Looking for a quick list to help prioritize which foods you should buy organic? Check out the Shopper's Guide to Buying Organic which was put together by the Environmental Working Group.
CityTour 2011

Dates for this year's CityTour are September 7-11.
We will journey to Estes
Park and Ft. Collins, Colorado.

Sign up now!



News You Can Use
In June, City Council
Appointed Katherine Matsumoto-Gray, Judy McKie, Puggy Holmgren, and Alex Natt to the Historic Preservation Board.

Awarded the Comstock/Sidewinder Walkability Project construction contract to Miller Paving.
Adopted a Comprehensive Emergency Management Plan for Park City.

Appointed Jack Thomas and Nann Worel to the Planning Commission.

Appointed Ray Townsend, Craig Moyes, and Paul Anderson to the Recreation Advisory Board

Adopted a Resolution declaring June 21-September 21, 2011 as "The Season of Civility", Leadership Class XVII's class project.
Parkites Check Your Mail! City Community Satisfaction Survey Opens
In the next few days 1,200 randomly selected households will receive postcards announcing that they have been selected to participate in the Park City Community Satisfaction Survey sponsored by Park City Municipal Corporation. More

Return to full list >>
There are many ways you can save energy and resources, and that can add up to financial savings as well!
Business
Home
Lifestyle
Transportation
Water
Waste
Do you have a story of how you've saved energy, water, or materials that you would like to share? We would love to hear about it! Get in touch!