PCMC Newsletter-June, 2011
http://


Community Newsletter June, 2011

The Candy Erickson Endowment for the Betterment of Park City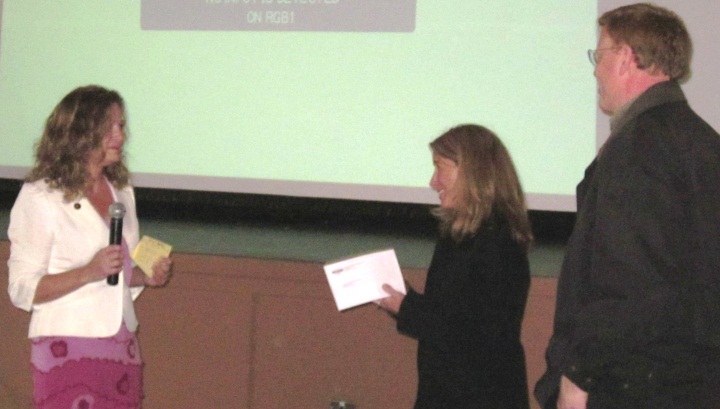 Phyllis Robinson presents a check on behalf of City employees to Trisha Worthington and Jim Hill, Park City Foundation, for the Candy Erickson Endowment for the Betterment of Park City.
Flooding
Several flood cautions and warnings are in place for northern, central and eastern Utah with some rivers and streams already at or above flood stage. The National Weather Service continues to express concern for residents to be on the alert especially with children around water. Several drowning cases have been recorded in Utah already this spring. Expect the flood warnings to be in place through at least the end of the month of June. This may be extended into July and most if not all rivers and streams in the north half of Utah will remain much above normal for the entire summer.

Park City creeks are at bankfull but are expected to drop through June 26th. As always sudden thunderstorms or sustained heavy rain on top of melting snow could create a situation for flooding

If you need to arrange pick up of sandbags at Public Works simply contact the front desk at 615-5301. After hour sandbag pickup procedures have been posted on the front door of Public Works near the sandbagstorage location. (Please do not remove sandbags from the pallets stored throughout the community).
Public Service 101

Park City citizens attended a Public Service 101 seminar sponsored by Park City Municipal and the Park Record. The foreground (left to right) shows guest speakers Kent Jones, Summit County Clerk; Glen Wright, Summit County democratic party chair; Honorable Shauna Kerr, Summit County District Judge
2011

Election and Candidate Filing Information
Seats to be filled

Three (3) City Council seats

Candidate Filing Dates/Packets
July 1-July 15, 2011 Monday-Friday, except Monday, July 4, (holiday), City offices closed.
Where
Marsac City Hall, 445 Marsac Avenue

Municipal Primary Election

Tuesday, September 13, 2011 (Tentative)

Voter Registration

Forms are available in the City Manager's office, 445 Marsac Avenue, Park City (City Hall). Online voter registration is here.

Registration Deadlines


Mail-in vote registration forms must be postmarked at least 30 days before an election; or,
Be present in person to the County Clerk or City Manager's Office at least 15 days before an election


If a person registers less than 30 days before an election, he/she may only vote on Election Day and not in early voting. More
Summer Fun at the Park City Library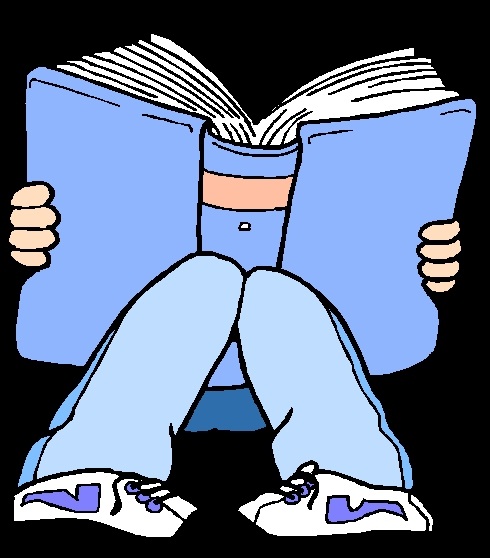 Wednesday, June 1-Sunday, August 14
Kids ages 0-11: Come sign up for this year's Summer Reading Club:
One World, Many Stories. When you sign up, make sure to register for the end of summer drawing for fun prizes. For every one hour you read, you will be able to add an African animal to our giant Earth, displayed at the Library. Read five hours and get a free book. Join this FREE and FUN club.

Adult Summer Reading 2011
The Park City Library invites you to join our Adult Summer Reading Program starting June 1st and ending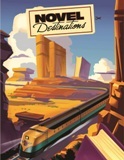 August 15th. This year's theme is "Novel Destinations." Winning prizes is easy! Here is how to get started:

1) Sign up at the front desk by picking up a reading log.
2) Read (or listen to) at least three books, record them on your reading log, and turn in your reading log to be entered for one of three grand prizes.
3) For each book you read (or listen to), fill out a short review form and give to library staff to be entered for a weekly prize. You can fill out a short review form in the library or submit one to be posted on our summer reading blog at http://parkcityreads.blogspot.com.

Wondering what to read? Check out staff picks here (link to Good Reads) or take a look at NoveList (link to NoveList), a great database featuring books reviews, award winners, recommended reads, and more!

For more information about the Adult Summer Reading Program, visit the Park City Library at 1255 Park Avenue or call 615-5600.
China Bridge Parking Structure Maintenance
Maintenance in the China Bridge parking garage began Monday, June 13. The project entails patching the deck coating in Level S3, touch up along the roof walls on Level N4, and expansion joint replacement in the connections between the old and new decks.

Circulation restrictions for driving between the old and new decks are in place. Swede Alley is the access point for all parking levels with the exception of Old China Bridge. The closure will roll down to the next levels every 48 hours.

Completion of the repairs is anticipated before the July 4th holiday, weather permitting. Warm temperatures are required to cure the installed products; it is a balancing act getting adequate temperatures and completing before parking demand begins for the summer season. The Streets Department will also be washing down the decks to remove winter salt accumulation during the same time

Bike to Work Day
Phyllis Robinson and Heinrich Deters are all
smiles despite the inclement weather as they
participated in May's Bike to Work Day.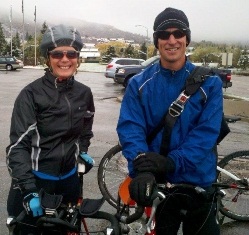 The Utah Department of Transportation (UDOT) will conduct a pavement preservation project on SR-248 from the Park City High School to Kamas. This project will:
• Improve the driving surface for motorists
• Extend the useful life of the pavement
• Upgrade pedestrian ramps at various intersections
• Stripe Class II Bike lanes from Wyatt Earp Drive to Richardson Flat Road
• Remove the planter box that lies just east of Wyatt Earp Drive
This project is tentatively scheduled to begin after the fourth of July with completion in September. One travel lane will be maintained in each direction throughout the project. Crews will work during night and off-peak hours to minimize delays.
More
Leadership Park City Wins Best of State Medal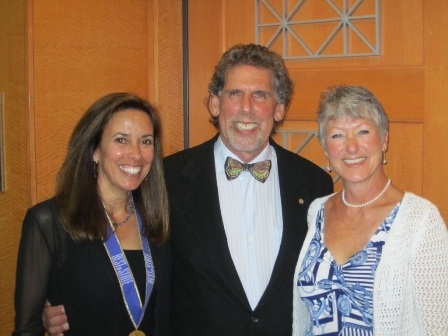 Leadership Park City, now in it's 17th year, has once again been recognized with a 2011 Best of State Medal for its outstanding contributions to community development in Utah. The community-based leadership program was previously awarded a Best of State Medal in 2009.

The Best of State Awards program was created nine years ago to recognize outstanding individuals, organizations and businesses in the State of Utah by building awareness of people and organizations that are "Excelling and Surpassing All Else".

Applications for Leadership Class XVIII Now Available
Leadership Park City which as been honored with a number of national awards now has over 450 alumni and is widely supported by local businesses, non-profits, governments and individuals. Each year the program accepts 30 participants for its year-long training. Applications for Class 18 are due by August 19. More
Free Summer Food for Kids
Kids can have free lunch & fun while school is out. For more information and to find a location near you, contact Utahns Against Hunger, 1-800-453-3663. No forms or ID required. More

Come Gratis para Los Niños
Los niños pueden obtener comida GRATIS y divertirse mientras están de vacaciónes escolares este verano gracias al Programa de Alimento en Verano. Para más información contacte Utahns Against Hunger, 1-800-453-3663, No necesita comprobar su estadao de recidencia. No se require ID. No hay formas que rellenar. Mas

Soils Ordinance Seminar
If you live or do construction within the City's Soil Ordinance boundary, then this City-sponsored seminar is for you! A presentation on the ordinance will be provided in the first 30 minutes of each session. To determine if you live or work in the Soil Ordinance Boundary, please visit: http://mapserv.utah.gov/ParkCityGIS/
What
Soils Ordinance Seminar

When

June 15, 9:00-11:00 a.m. and
June 15, 6:00-8:00 p.m.

Where

Park City Library and Education Center
1255 Park Avenue, Room 205

Who

Residents who live in the Soil Ordinance boundary


Why
To provide basic information about the requirements of the ordinance to residents, land owners, builders, architects, landscapers and excavators who live or do construction within in the Soil Ordinance boundary.

Steamboat, Colorado Leadership Group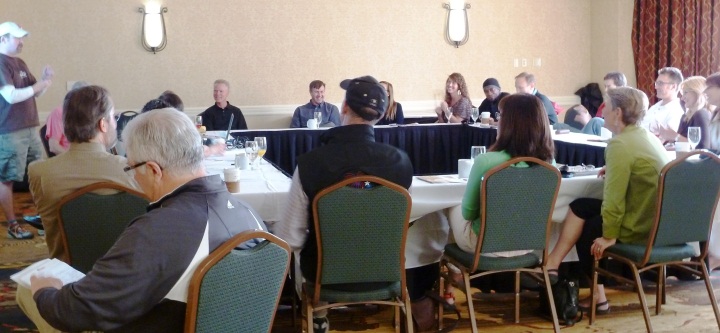 Mark Harrington (far left, standing) addresses the Steamboat Leadership visiting Park City last month
Earthquake Preparedness Drill
On April 17, 2012, the largest earthquake drill in Utah history will take place. Register here for the Great Utah Shake Out.
Recreation News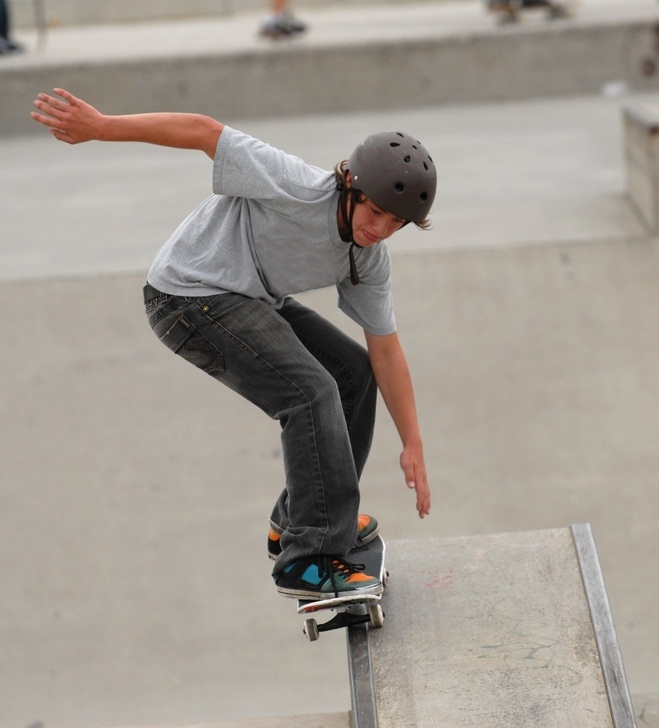 Summer Programs
There's still time to register for summer programs.
Youth camps, classes, & clinics offered are summer camp, adventure, tennis and soccer camps, skateboard & dirt jump bike lessons.
Adult programs include summer outdoor volleyball & basketball leagues, tennis camps & clinics.
Register today on line or call the Racquet Club, 615-5401 for login information.

Your Barn Door's Open, June 25, 2011 5:30 – 9:00 p.m.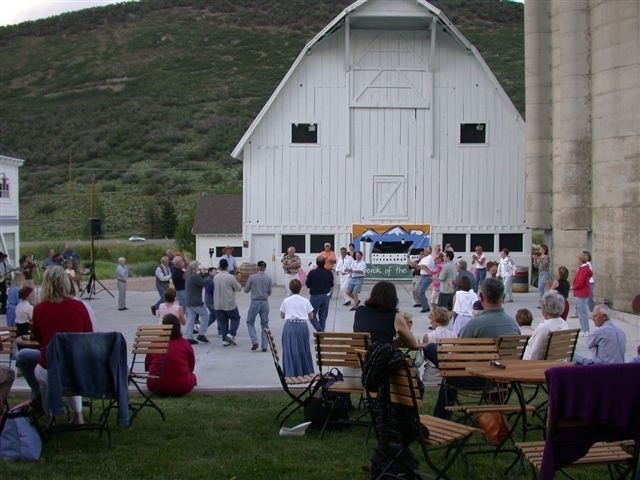 Don't miss a fun entertaining evening at the Farm. There will be food, dancing and check out the new displays in the farmhouse. Music by Mike Iverson, Blue Sage Band, Pig roast catered by Kumbayah Kitchens. The Barn door will be open so you can look inside. Bring your friends and join us. Tickets are $25 per person at the Park City Library. There is a shuttle that will be running from the Jess Reid Building to the farm beginning at 5:30 pm and returns will begin at 8:00 pm. Tickets available the Park City Library. You must purchase tickets in advance to attend this event.

News You Can Use
In May, City Council . . .
Approved a Letter of Intent with the Park City School District to cost share in replacing the failed pavement at the main High School bus drop-off area
Reappointed Rod Ludlow to the Board of Adjustment
Approved the 2011 Pavement Management Program to include services from Kilgore Paving, M & M Asphalt Services, Bonneville Asphalt, and CTS Utilities
Approved a line of credit in the amount of $100,000 to Habitat for Humanity for constructing affordable housing in Park City
Approved the purchase and installation of a GPS system for City vehicles in the amount of $1,235,008. A Federal Transit Administration Grant will finance 80%of system cost.
Green Your Routine
Don't Let Your Cash Melt Away
Many Park City residents use snow melt products, such as heat tape, to prevent ice dams on their roofs. These snow melt systems are needed for certain roofs, but they also use a huge amount of electricity. In fact, some systems use as much electricity as the entire home. Make sure your snow melt system is turned off during warmer months – some systems have been found to be operating during spring/summer, costing lots of money and inflating the community's carbon footprint.

Return to full list >>
There are many ways you can save energy and resources, and that can add up to financial savings as well!
Business
Home
Lifestyle
Transportation
Water
Waste
Do you have a story of how you've saved energy, water, or materials that you would like to share? We would love to hear about it! Get in touch!