2019 Sundance Film Festival Impact Map
Post Date:
01/17/2019 10:00 AM
2019 Sundance Film Festival Impact Map
Sundance Film Festival kicks off in Park City on January 24, 2019. An exciting time in Park City and greater Summit County, the 10-day event welcomes people from around the world to celebrate independent film. Below is the Festival Impact Map, which highlights parking closures, changes, and alternatives. As a reminder, the easiest, most efficient, and inexpensive way to get around town during the Festival is Park City's free transit system.
The Impact Map is available for download in both English and Spanish by clicking on the maps below: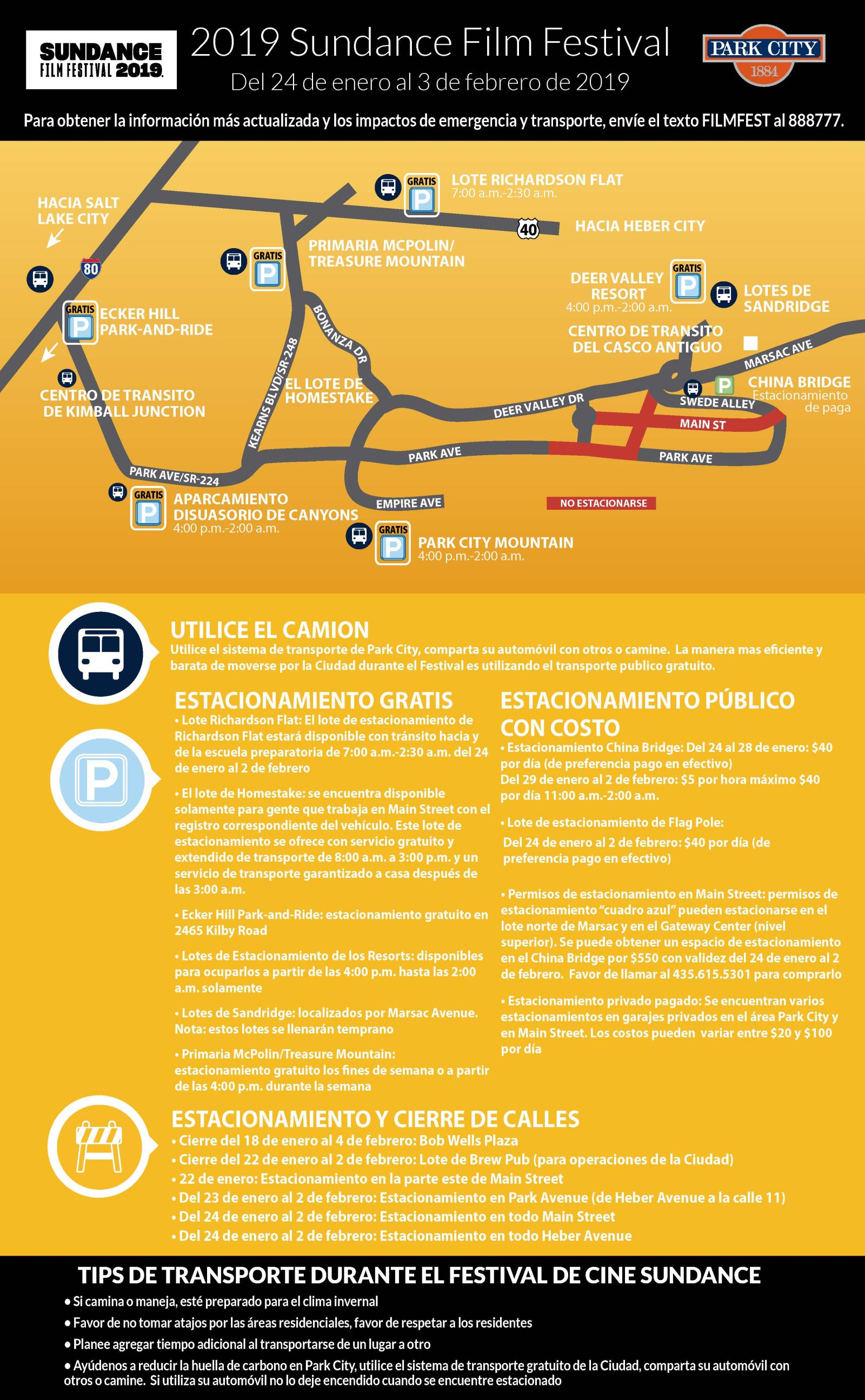 Return to full list >>
Park City is making progress towards net-zero carbon. Want to learn more about our work? Get in touch!