PCMC Newsletter-May, 2011


May, 2011 Community E-Newsletter
Flooding Update
The worst case scenario for individuals keeping an eye out for flooding is heavy rain on top of melting snow. The heavy rain predicted for Sunday and Monday fortunately didn't materialize. There is still some isolated flooding on the Blacksmith Fork River near Logan Utah and high flows in other tributaries around the state but the National Weather Service has canceled the flood watch issued for Sunday and Monday.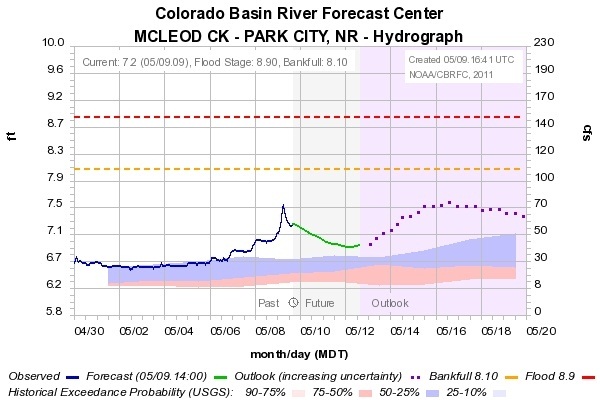 The long range forecast is showing temperatures slowly climbing into the mid to upper 60's over the next 7 days. With rising temperatures residents will begin to see creeks and streams rise gradually beginning May 13th and level off on the 15th. Rivers and streams will be running high, fast with extremely cold water so keep yourself and children away from these areas.

Sandbags are available for Park City residents and businesses. If you need to arrange pick up of sandbags at Public Works, contact the front desk at 615-5301. (Please do not remove sandbags from the pallets stored throughout the community).

As always, sudden thunderstorms or sustained heavy rain on top of melting snow could create a situation for flooding.

Building Department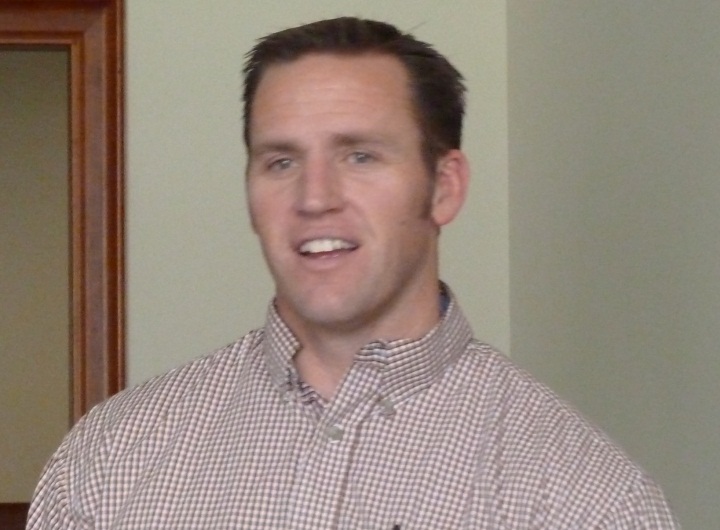 Park City Municipal would like to congratulate Dave Thacker on his achievement of receiving the Master Code Professional Certification.

As the highest level of certification the Code Council has to offer, Master Code Professional (MCP) designation has become the gold standard for demonstrating proficiency in the building and fire safety profession. Earning the MCP credential is a significant personal accomplishment as well, requiring successful completion of an extensive series of objective and written examinations.

Of the many thousands of people certified by the Code Council, fewer than 500 in the world have attained this professional level and only 14 in Utah. Congratulations, Dave!
BC Hockey League Champions
The Park City Shooters won the Winter BC Hockey League. City employees on the team include: Jon Weidenhamer, Ken Fisher, Michael Kovacs, and Jason Glidden. The Shooters beat the Flakes in the Championship Game in overtime 2-1.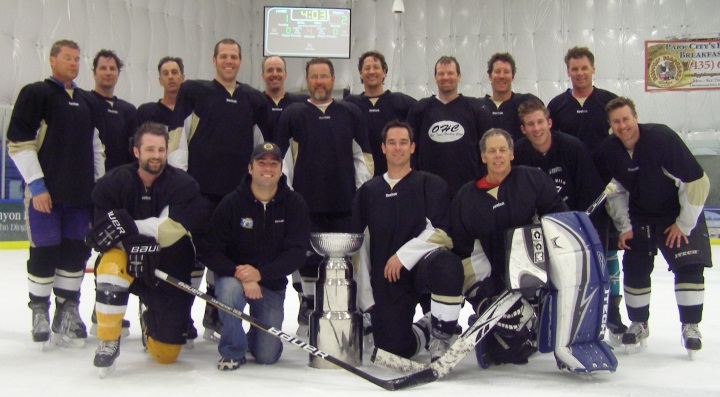 Public Service 101
Are you contemplating serving on an advisory board or commission . . . maybe even a run for public office? Then this free seminar is for you. Join the Park Record and Park City Municipal Thursday, May 19, 5:00 - 7:30 p.m. at The Yarrow to learn how to get more involved in your local government.

Speakers include:
• A former elected official will talk about the emotional ups and downs of public service
• A public relations expert will outline what to do and what not to do when running a local campaign
• Park City and Summit County officials will list the volunteer and appointed positions that are essential for local government
• Summit County's Democratic and Republican party chairmen will explain the partisan process
• A rundown on rules: how and when to file for a spot on the ballot and Utah laws about campaigns and contributions
Planning Commission Vacancies
There are two (2) available seats on the Park City Planning Commission effective immediately. Deadline to apply: May 13, 2011, 5:00 p.m. More

Recreation Advisory Board
There are three (3) seats available on the Recreation Advisory Board effective immediately. Deadline to apply: May 20, 2011, 5:00 p.m. More
Public Art Advisory Board Openings
The Mayor and City Council invite residents of Park City to apply for the Public Art Advisory Board. This board makes recommendations to City Council regarding public art expenditures. More
Chief Building Official Hired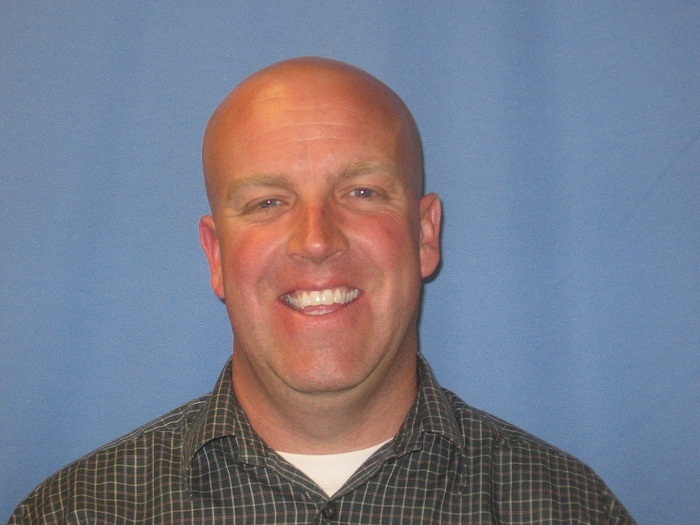 Chad Root has been selected as Park City's Chief Building Official. His prior experience includes working in the communities of Town of Mountain Village and Wheat Ridge, Colorado as Chief Building Official, as well as working with the United States Environmental Protection Agency. Chad was selected from a field of 52 candidates and is filling the vacancy created when Ron Ivie retired after more than 30 years of service. Contractors and the public are welcome to stop by the Marsac building to meet Chad.

Quinn's Junction Water Treatment Plant


Construction of the Quinn's Junction Water Treatment Plant (QJWTP) began during the summer of 2010 and will continue throughout the summer and fall of 2011. Final completion and start up of the QJWTP will be in late 2011/early 2012. This project consists of a main treatment building and a separate maintenance building. The main building will contain all of the water treatment process equipment including piping, valves, membrane filters, finish water pumps and a 155,000 gallon reservoir. The maintenance building will be used by the Water Department to store spare parts such as pipes, valves, meters, and other equipment necessary to maintain the water system. Once online, the QJWTP will treat raw water imported from the Weber River at a rate of up to 3 million gallons per day. The QJWTP design includes provisions for future expansion to a capacity of 9 million gallons per day and space for hydropower turbines.

Legislative Actions Pose Risks for Park City
State legislative actions continue to pose a major fiscal risk to Park City's ability to deliver high-quality services in the future. State action is anticipated to continue to focus on efforts to redistribute tax revenues from wealthier towns and school districts to poorer ones. Several efforts were defeated this year with active City involvement, but it is likely these efforts will continue and intensify. The State Legislature is likely to consider the following issues in 2012:

• Sales Tax Redistribution: A bill was filed last session and is anticipated to be filed again in a similar form, to remove an additional quarter of our municipal general fund sales taxes and distribute them to other cities based on population counts. The effect of this would require over a million dollars in service cuts and/or tax adjustments to balance Park City's budget.

• Property Taxes: Legislation to redistribute school property taxes was also defeated, but is anticipated to return in 2012. The effect of numerous cumulative state efforts to weaken public education through funding of homeschooling, charter schools, and continued redistribution of revenues from wealthy districts to poorer districts will put significant upward pressures on school property tax rates for the Park City School District. A major redistribution bill passage for school property taxes would drastically impact our school district, triggering large service cuts and tax increases. It is uncertain how the Park City public will respond to those impacts in relation to how they would view future City bond proposals and operating tax rate adjustments. The total tax bill would be much higher, putting a downward pressure on the City's tax rate (which is only 15% of the total).

• Building Permit Fee Standardization: Both Park City and Salt Lake City charge more in permit fees for large homes than many of the cities around the state, and a move to standardize permit fee rates statewide could significantly alter our ability to recover costs for providing a high-level of service to the public in this area. A measure to accomplish this standardization was defeated this year, but an interim session study is likely and it will be very difficult for Park City to defend its position on this issue. The impact could be several hundred thousand dollars annually to the City's general fund, necessitating major cuts in development services or other reductions or adjustments.

Impacts of Important 2010 State Action to Bolster the Public Retirement System are as follows:

• City Pension Costs: The State made a series of important changes in 2010 to bolster the retirement system of which Park City is a member. Contribution rates will continue to rise for the next several years to insure the full-funding of the system, reducing the City's ability to use revenue gains being realized in the recovery to enhance services for residents and guests at the rates we have in the past. The Utah public retirement system is now the fiscally healthiest state system in the United States.
Recreation Center Update
The Recreation Center project, despite the significant weather impacts is scheduled for a mid-November completion date. The last sections of steel framing are now being completed. The roofing and wall systems, plumbing, mechanical, and electrical work are well underway. The sustainable efforts continue on the project, where 91% of the waste since demolition has been recycled. The recycled waste diverted from the landfill consisted of 19,560 pounds of concrete, 13,520 pounds of wood, 880 pounds of mixed metals, 710 pounds of plastics, 410 pounds of cardboard and 260 pounds of paper. The project team will continue to track and provide updates on the recycling and sustainable practices employed on the project.
| | |
| --- | --- |
| | |
Comstock-Sidewinder Walkability Project
The Comstock/Sidewinder Walkability project represents the final segment of the Park Meadows-Prospector 'spine' system. This 'spine' trail will provide a continuous pedestrian and bike facility from the McLeod Creek Trail to the Rail Trail, through the two neighborhoods and the school area. Projects included in the 'spine' consist of the Holiday Ranch Loop Pathway (2010), the Little Kate/Lucky John Sidewalk (2009) and the Comstock Underpass (2010). These projects are part of the overall Walkability recommendations list, approved by City Council and funded by the 2007 Walkability Bond.

Specifically, the Comstock-Sidewinder Walkability Project consists of construction of a new separated pathway on the east side of Comstock Drive, a new concrete sidewalk on the south side of Sidewinder, added pedestrian crossings and other traffic calming features throughout the area. These improvements are designed to improve pedestrian and bicycle safety, as well as access.

View conceptual plans for Comstock Drive
View conceptual plans Sidewinder Drive
Construction dates are June 13th to October 10th, 2011. For more information, please visit the project website www.parkcity.org/walkability

Additional contact information:
Hotline: (435) 200-3257
Email: parkcitywalkability@horrocks.com
Armstrong Recreational Trail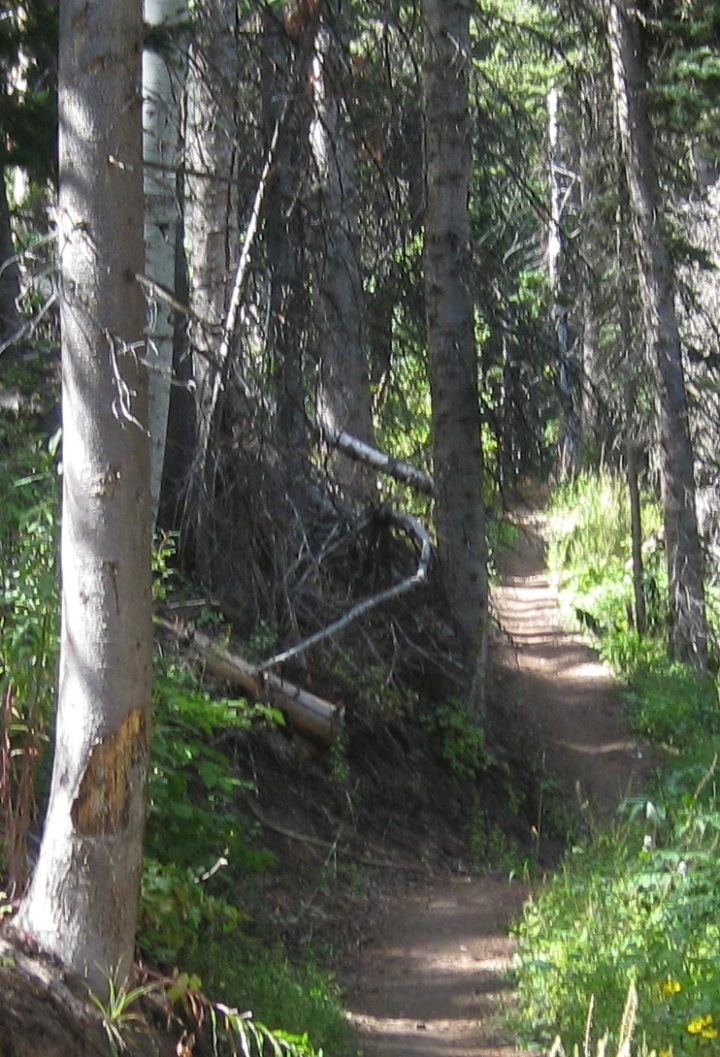 The Armstrong recreational trail is a back country recreational trail, starting near the base of the Silver Star development, traversing through the recently purchased Armstrong Open Space Parcel (2009) in Thaynes Canyon and finally intersecting with the Mid-Mountain Trail.

The trail is scheduled to be completed by mid-summer 2011, and will provide additional access to the mid-mountain and PCMR trail system.

Due to the popularity and increasing number of conflicts between ascending and descending users on the Spiro trail, the Armstrong trail has been designed and will be signed as a 'uphill directional' trail. The designation will state that cyclists will be able to climb but not descend the trail from the base at Silver Star to the mid-mountain trail. Hikers and equestrians will be allowed multi-directional use of the trail.

The Spiro trail will remain as a multi-directional trail with signs reminding users to yield to uphill traffic and to always control their speed.
News You Can Use
In April, City Council . . .
• Approved a contract with URS Corporation for a solar feasibility study to determine technical potential for solar PV energy generation at City facilities.
• Approved a Resolution proclaiming May 7, 2011, as Arbor Day in Park City and acknowledging the extraordinary accomplishments of the Parks Department.
• Approved an extension to the Letter of Intent with the MPE, Inc., for the Treasure Hill Project.
Municipal Budget Public Hearing Dates
Scheduled dates for public hearings regarding the municipal budget are: May 12 and 2; June 2, 9 and 16.
Public hearings are held during City Council meetings, 6:00 p.m. , Council Chambers, lower level, Marsac Building, 445 Marsac Avenue.
Green Your Routine
Saving water goes beyond low-flow toilets. Take the next step in being water-conscious by considering how much H2O goes into our food and the products we buy. For example, it takes about 576 gallons of water to produce one pound of pork and a new t-shirt needs about 713 gallons. Learn more at National Geographic's website.
Recreation
Summer Programs
Get your summer game on and register for youth and recreation programs. Youth camps, classes, & clinics offered are summer camp, adventure, tennis and soccer camps, skateboard & dirt jump bike lessons.
Adult programs include softball, volleyball, kickball, futsal & basketball leagues, tennis camps & clinics.
New this summer are youth kickball, women's softball league and adult coed team building league which plays afternoons.

Space is limited. Register today on line or call the staff at the Racquet Club, 615-5401.
Pride in Your Park/Arbor Day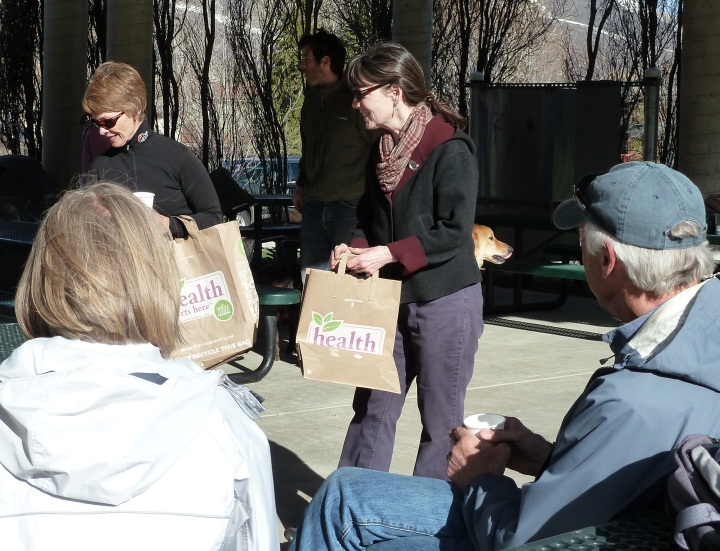 Last Saturday, Parkites gathered at City Park to help pick up trash and discarded recyclables throughout the community at the annual Pride in Your Park/Community Clean-Up Day. Representatives from Park City's Parks Department were present to give out free seedlings in celebration of Arbor Day. Park City has been designated a Tree City for 18 consecutive years!



Return to full list >>
There are many ways you can save energy and resources, and that can add up to financial savings as well!
Business
Home
Lifestyle
Transportation
Water
Waste
Do you have a story of how you've saved energy, water, or materials that you would like to share? We would love to hear about it! Get in touch!