PCMC Newsletter-April, 2011


April, 2011 Community E-Newsletter
Parkites Asked to Help Reduce Flooding Risks
A record snow year and warming temperatures increase the risk of flooding. Park City Municipal is asking for your help to reduce flooding and property damage. One of the most important things you can do is clear twigs, trash, rock dams and other debris from stream channels, storm drains and culverts so the water can flow freely.

Sandbags are available for Park City residents and businesses. Sandbags can help redirect water and reduce flooding and property damage. Up to 25 filled sandbags are available free of charge. Additional sandbags can be purchased for a nominal charge of 75¢ per bag. Sandbags can be picked up from the Public Works Department at 1053 Iron Horse Drive Monday through Friday between 8:00 a.m. and 5:00 p.m. For more information about reducing the risk of flooding or to report a flood hazard, call 435-615-5301 during regular business hours. After 5:00 p.m. and on weekends, please call 435-615-5500.
Exciting News from the Building Department
With help from Richard Carlile and Dave Thacker (Building Department), and Jolene Johnson, (IT Department), the Building Department has expanded their services to include web-based options. You can now view permits and inspections, and schedule inspections online.

The near future will bring additional enhancements including the ability to estimate permit fees online and view digital building plans, reducing paper copies. The capability to apply for mechanical, electrical, and plumbing permits will also be available soon. Paying for permits with a credit card is also being explored and will be implemented later.

Follow these quick steps:
Go to www.parkcity.org
Doing Business
Web Services
Permits & Inspections

To create an account::
Login (web services site)
Select Inspections Requests
Enter Permit Number
Click Search Button
Schedule Inspection
The Candy Erickson Endowment for the Betterment of Park City
Long time community leader, Candy Erickson, recently died peacefully at home with her husband, Bruce, at her side. The Erickson family is grateful for all the kindness shown to them in Candy's final weeks at home. The family has requested that in lieu of flowers, donations be made to the Candy Erickson Endowment for the Betterment of Park City. To donate in Candy's memory
Police Officer Swearing In Ceremony
At the March 10 City Council meeting two new police officers were sworn in . . . Miguel Contreras and Travis Orawiec.
| | |
| --- | --- |
| | |
| Officer Contreras was born in Mexico, and has lived in the U.S. since he was 1 ½ years old. He lived in southern California and Texas until age 15 when his family moved to Midvale, Utah. Officer Contreras is fluent in Spanish. | Officer Orawiec currently lives in South Ogden and grew up in Hooper Utah. His interests include water skiing and competing in power lifting. Officer Orawiec plans to pursue a master's degree in criminal justice. |
American Airlines In Flight Magazine features Park City
The March 15, 2011 edition of American Way, the in-flight magazine of American Airlines, featured Park City and the McPolin Barn. The magazine is read by passengers on American Airlines flights.
View
Park City Blue Sky Challenge
The City of Park City and Rocky Mountain Power have teamed up to support renewable energy through the Blue Sky program. Nearly 200 new customers have signed up for the program since August 2010, but we still need more residential and business customers to join in order to meet our 15% participation goal by April 29, 2011. The Park City area currently ranks #13 in the country in terms of the percentage of electricity purchased in renewable energy offset programs – your participation can help us get back into the top 10!

Challenge information and details. Signing up is easy and costs at little as $1.95 per month.
Park City Golf Club Continues To Go Green
The Park City Golf Club has recently purchased two new Jacobsen Eclipse© hybrid green mowers. These new mowers feature a diesel engine that powers electric drive motors and mowing reels. The course has explored hybrid and battery-powered technology for several years and is excited about the recent additions to the fleet.

Benefits include: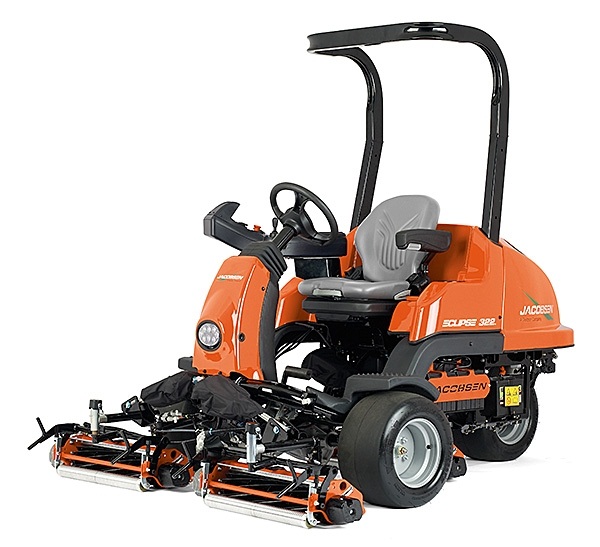 • 57% reduction in fuel consumption
• Elimination of hydraulic leaks on
putting greens
• Significant noise reduction
• Reduction of exhaust emissions
• Lower carbon footprint

The Park City Golf Club is committed to environmental conservation and will continue to explore new technology to reduce the impact to our planet and community.
Park City Hosts International City/County Manager's Association (ICMA) Fellow
Park City was just recently selected to participate in the International City/County Manager's Association (ICMA) inaugural international professional fellows program on creating more sustainable communities. There are five or six other US communities participating in this program that is funded by the State Department's Bureau of Educational and Cultural Affairs and run by ICMA. This program will bring individuals from over thirty counties and territories worldwide.

The international fellow that has been assigned to Park City is the Principal Advisor (equivalent to City Manager) of Hastings/Hawke's Cove, New Zealand named Mark Clews. Mr. Clews will be in Park City from April 19 through May 1. During his visit, our international fellow will not only learn about Park City Municipal's multifaceted sustainability program, but will also work on a specific project to create an outline of a community Climate Adaptation Plan for Park City.
Recreation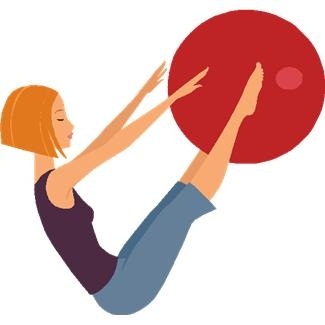 April Pass Sale - Save 20% on 3-, 6- & 12-month fitness passes at the Racquet Club. Summer program registration begins April 1st for all adult and youth recreation programs: camps, clinics, leagues and competitions & more.

Check our webpage for pass sale rates and details on youth & adult programs

Are you ready to register on line? Call the staff at the Racquet Club, 615-5401 for login information.
Park City Municipal and Silver Mountain Sports Club Partnership
Park City Municipal and Silver Mountain Sports Club & Spa have announced a new summer partnership during the Recreation Center renovation. The Silver Mountain Sports Club & spa is offering City residents a three-month, full access membership beginning May 1. Park City Municipal is offering residents who purchase the temporary membership a $100 credit towards the cost of any Recreation Department program or service. More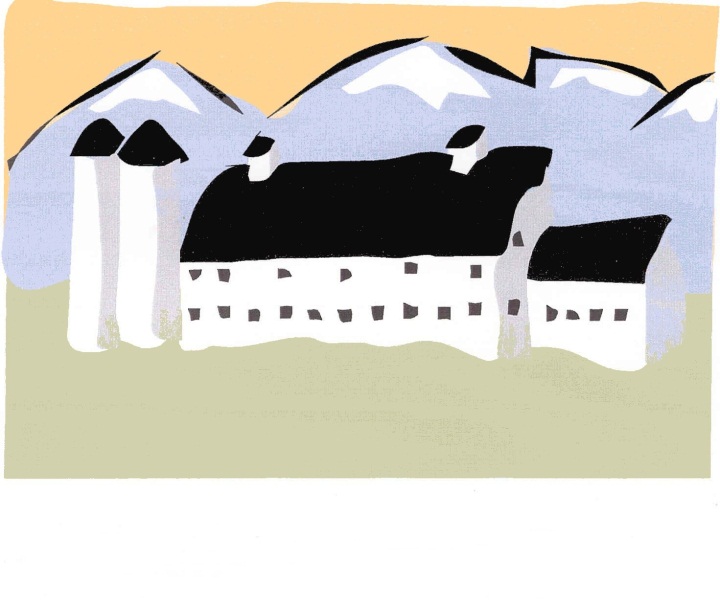 Friends of the Farm
Park City Municipal Corporation is looking for volunteers to serve on the Friends of the Farm committee. The Friends of the Farm is a volunteer group formed to foster community use of The Farm. We hold community events for Park City families, sponsor farm improvements, and create educational exhibits.

Friends of the Farm is a working committee where everyone takes on various tasks throughout the year. The term for the position is three (3) years and the committee meets once a month for meetings. At this time, we offer four (4) events a year at the McPolin Farm.

Please contact Denise for an application.
Pride In Your Park
Join us to help clean up Park City. You might be surprised at what shows up when the snow melts. Do not miss this opportunity for community fun. Families, non-profits, civic organizations, neighborhoods, & businesses are encouraged to participate. Take pride in your community. A continental breakfast, prizes, hidden treasures, and trash bags will be provided. Sponsored by PCMC & Recycle Utah.
What: Park City's Annual Community Clean-Up Day
When: 8:30 a.m.-Noon, Saturday, May 7, 2011
Where: City Park Gazebo
Bring: Work gloves & water

News You Can Use
In March, City Council . . .
Approved a resolution supporting Park City's membership in the Mountain Partnership, an alliance dedicated to improving mountain people lives and protecting mountain environments.

Accepted the Physicians Holdings Affordable Housing Plan for the Quinns Junction Medical Office Building.

Approved a Professional Service Agreement with Bowen Collins and Associates for design and construction management services related to Phase 3 of the Bonanza Drive project.

Approved a change order with Bowen Construction related to the SR-248 Comstock Tunnel.

Approved a Professional Service Agreement with Brown and Caldwell related to the federal and state requirement to permit existing discharges at Judge Tunnel, Spiro Tunnel and the Prospector Drain and Biocell.

Approved an amendment to the Land Management Code relating to Transfer of Development Rights.
Green Your Routine
Using rechargable batteries, which can be charged up to 1,000 times and only cost a few cents per charge, reduces energy use and toxic landfill waste


Return to full list >>
There are many ways you can save energy and resources, and that can add up to financial savings as well!
Business
Home
Lifestyle
Transportation
Water
Waste
Do you have a story of how you've saved energy, water, or materials that you would like to share? We would love to hear about it! Get in touch!