Main Street Plaza Construction Manager request for qualifications
Department:

Administrator, Sustainability

Category:

Current RFP's and Bids

RFP Number:

MSP-080217

Start Date:

07/12/2017

Close Date:

08/02/2017 4:00 PM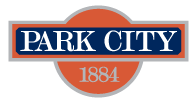 Park City (PCMC) requests qualifications/proposals from qualified contractors to perform as construction managers at risk for the Main Street Plaza Construction project. The project briefly consists of one level parking structure, with a plaza on top including restrooms, elevator, stairways, trash compactor bays, storage, pavilion, brick paving and landscaping.

For a more detailed RFQ please contact Matthew Twombly at mtwombly@parkcity.org. The deadline for receipt of submittals is 4 pm August 2, 2017.

Q&A 7/18/17

PCMC reserves the right to cancel the project at any time and/or reject all proposals for any reason preceding contract execution.
Return to full list >>